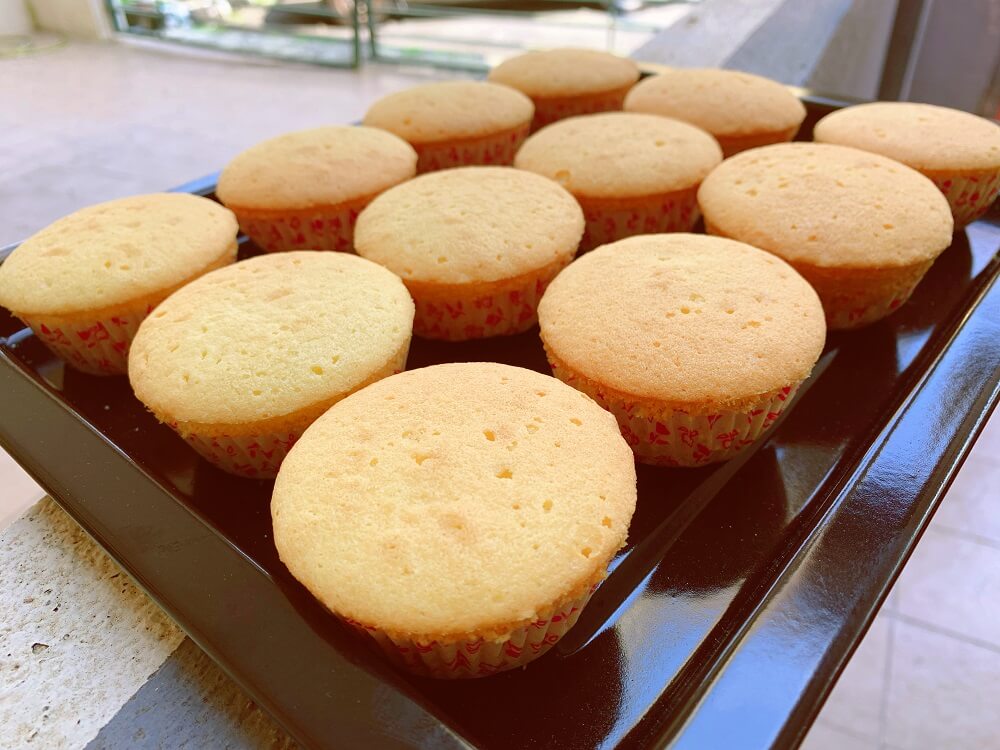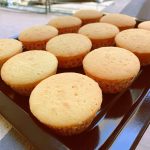 Ingredients
Butter 250g
Self-raising flour 250g
Castor sugar 220g
5 eggs
Milk 4 tablespoons
Vanilla 1 tablespoon
Instructions
1. Put the cupcake paper in the cupcake tray.
2. Whisk the butter and sugar until it turns white.
3. Add in egg one by one.
4. Add in milk and vanilla.
5. Add in flour in 3 divided times, and then mix the batter well until smooth.
6. Pour 2 tablespoons of cupcake batter into each cupcake paper.
7. Bake in a preheated oven at 170°C for 20-25 mins.