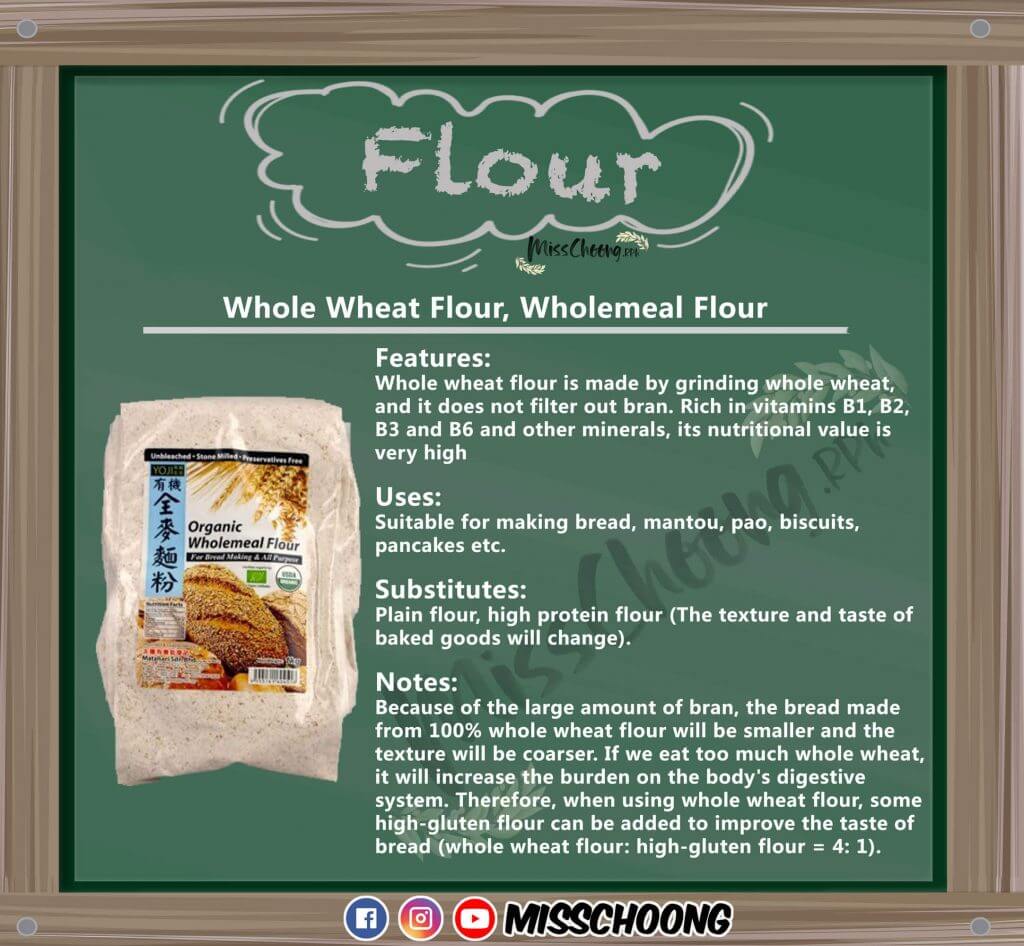 Features: Whole wheat flour is made by grinding whole wheat, and it does not filter out bran. Rich in vitamins B1, B2, B3 and B6 and other minerals, its nutritional value is very high.
Uses:
Suitable for making bread, mantou, pao, biscuits, pancakes etc.
Substitutes:
Plain flour, high protein flour (The texture and taste of baked goods will change).
Notes:
Because of the large amount of bran, the bread made from 100% whole wheat flour will be smaller and the texture will be coarser. If we eat too much whole wheat, it will increase the burden on the body's digestive system. Therefore, when using whole wheat flour, some high-gluten flour can be added to improve the taste of bread (whole wheat flour: high-gluten flour = 4: 1).