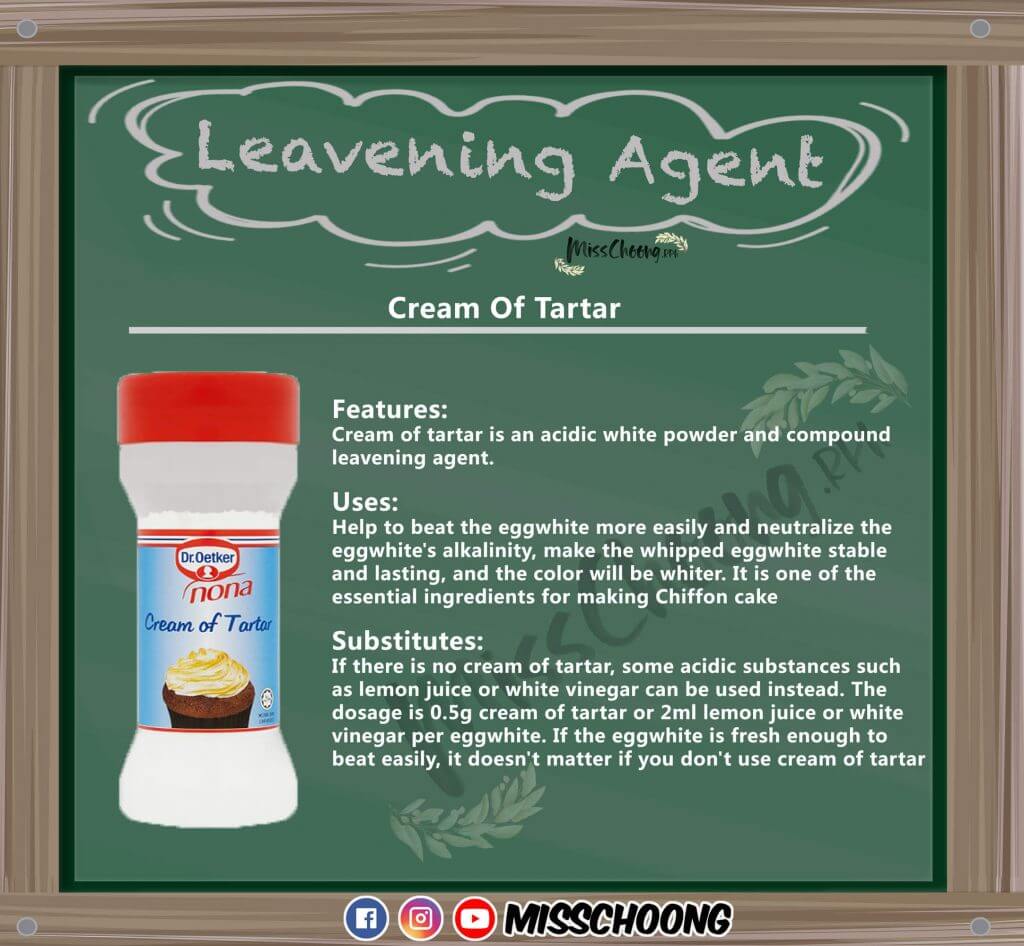 Features: Cream of tartar is an acidic white powder and compound leavening agent.
Uses:
Help to beat the eggwhite more easily and neutralize the eggwhite's alkalinity, make the whipped eggwhite stable and lasting, and the color will be whiter. It is one of the essential ingredients for making Chiffon cake.
Substitutes:
If there is no cream of tartar, some acidic substances such as lemon juice or white vinegar can be used instead. The dosage is 0.5g cream of tartar or 2ml lemon juice or white vinegar per eggwhite. If the eggwhite is fresh enough to beat easily, it doesn't matter if you don't use cream of tartar.