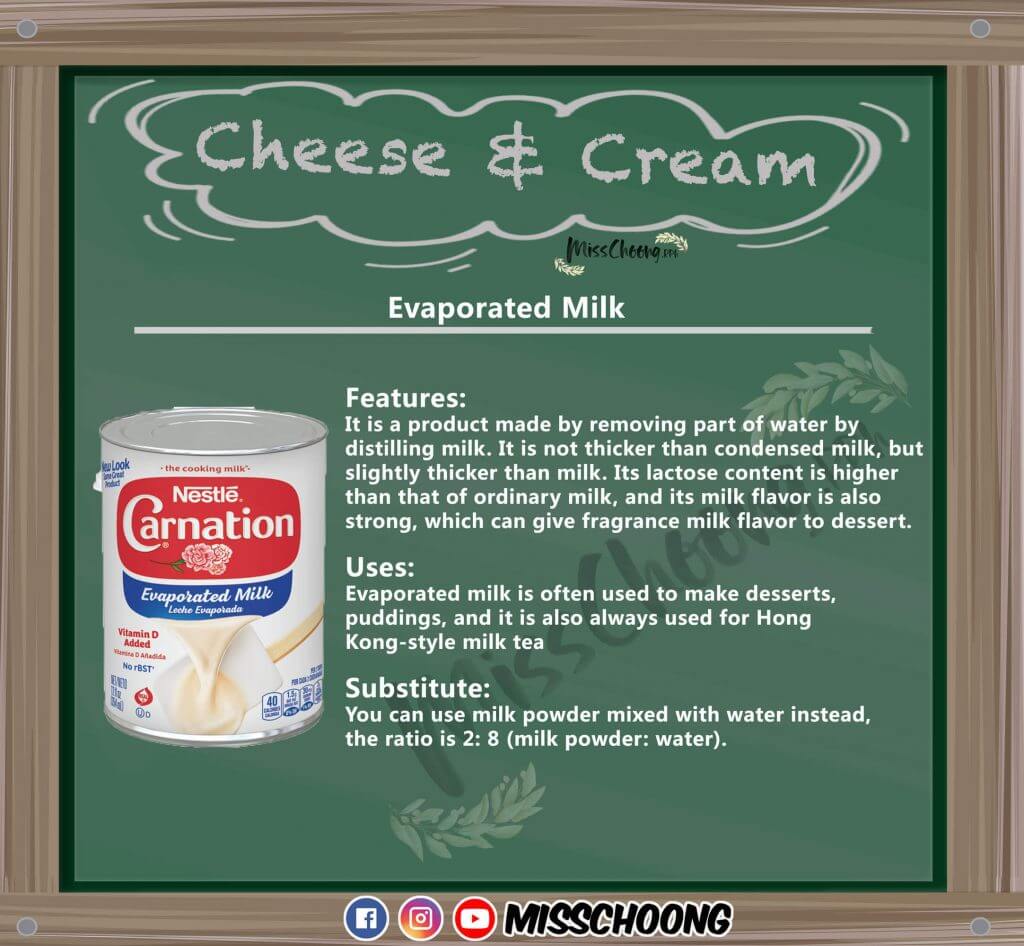 Features: It is a product made by removing part of water by distilling milk. It is not thicker than condensed milk, but slightly thicker than milk. Its lactose content is higher than that of ordinary milk, and its milk flavor is also strong, which can give fragrance milk flavor to dessert.
Uses:
Evaporated milk is often used to make desserts, puddings, and it is also always used for Hong Kong-style milk tea.
Substitutes:
You can use milk powder mixed with water instead, the ratio is 2: 8 (milk powder: water).