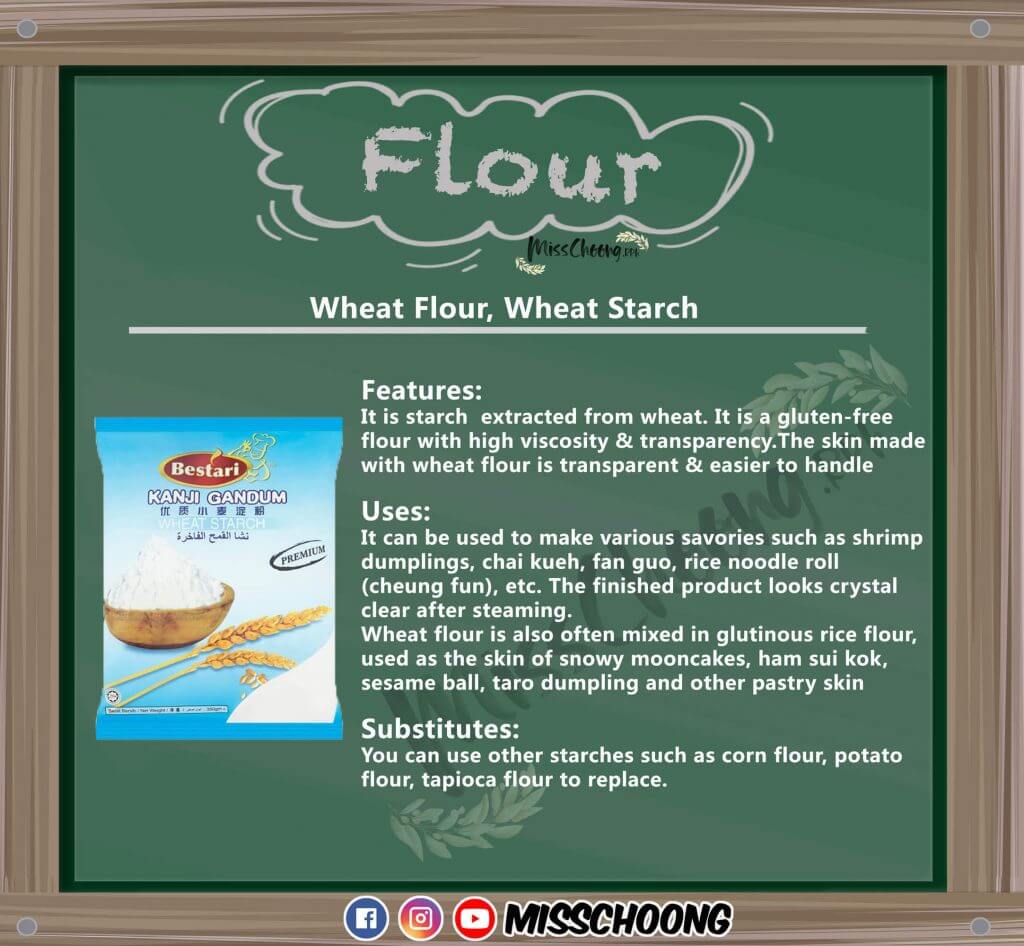 Features: It is starch  extracted from wheat. It is a gluten-free flour with high viscosity and transparency. The skin made with wheat flour is transparent and easier to handle.
Uses:
It can be used to make various savories such as shrimp dumplings, chai kueh, fan guo, rice noodle roll(cheung fun), etc. The finished product looks crystal clear after steaming.
Wheat flour is also often mixed in glutinous rice flour, used as the skin of snowy mooncakes, ham sui kok, sesame ball, taro dumpling and other pastry skin.
Substitutes:
You can use other starches such as corn flour, potato flour, tapioca flour to replace.