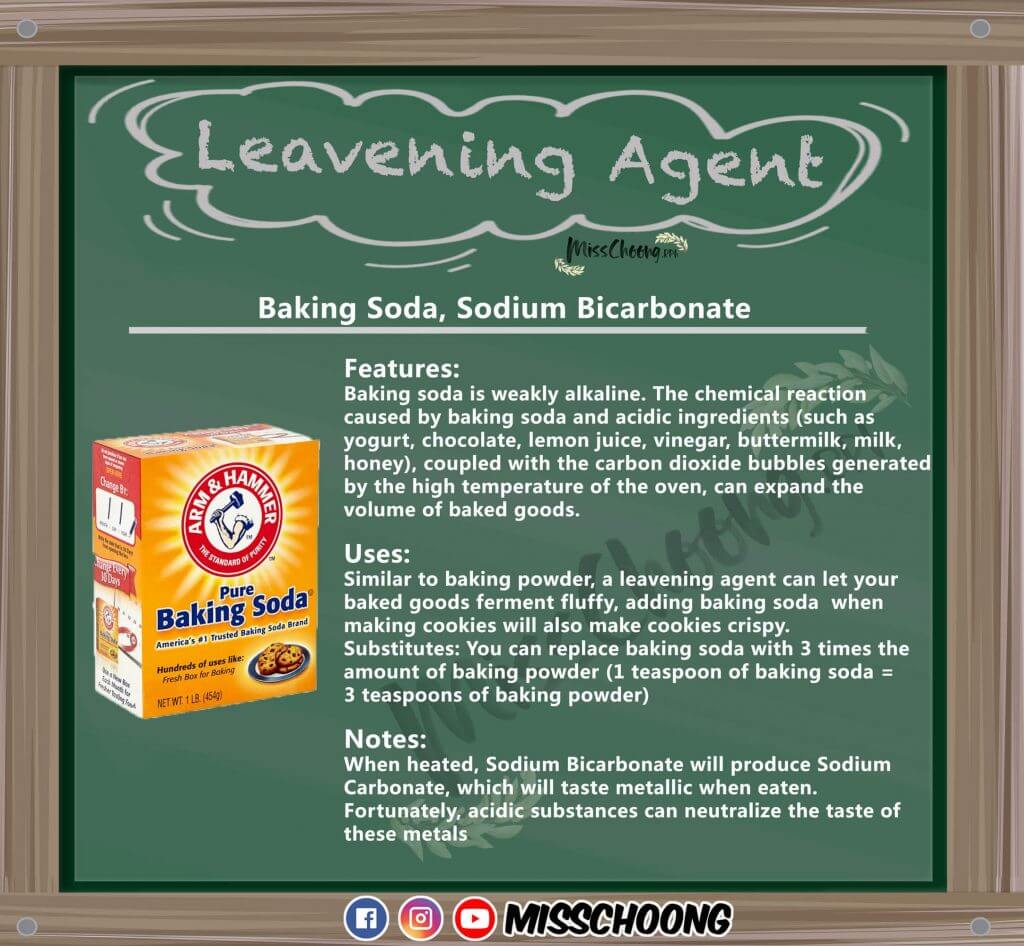 Features: Baking soda is weakly alkaline. The chemical reaction caused by baking soda and acidic ingredients (such as yogurt, chocolate, lemon juice, vinegar, buttermilk, milk, honey), coupled with the carbon dioxide bubbles generated by the high temperature of the oven, can expand the volume of baked goods.
Uses:
Similar to baking powder, a leavening agent can let your baked goods ferment fluffy, adding baking soda when making cookies will also make cookies crispy. Substitutes: You can replace baking soda with 3 times the amount of baking powder (1 teaspoon of baking soda = 3 teaspoons of baking powder)
Substitutes:
When heated, Sodium Bicarbonate will produce Sodium Carbonate, which will taste metallic when eaten. Fortunately, acidic substances can neutralize the taste of these metals.