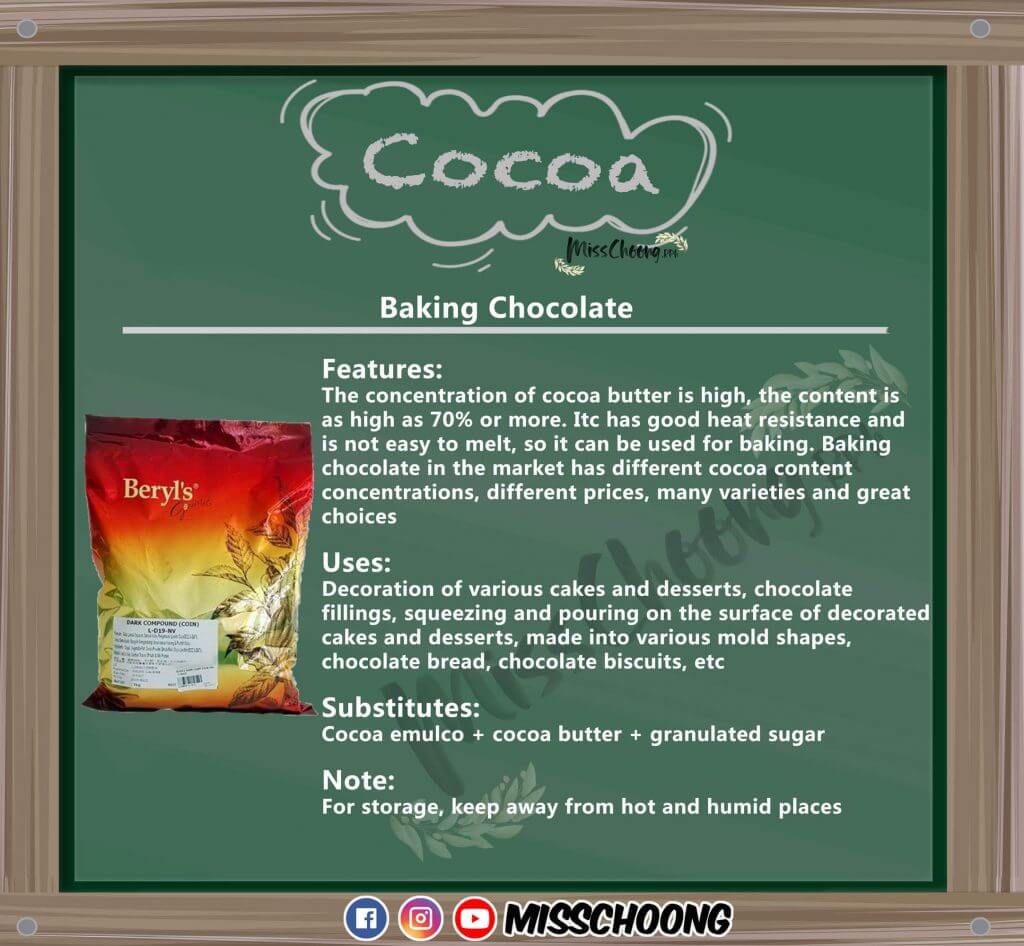 Features: The concentration of cocoa butter is high, the content is as high as 70% or more. Itc has good heat resistance and is not easy to melt, so it can be used for baking. Baking chocolate in the market has different cocoa content concentrations, different prices, many varieties and great choices.
Uses:
Decoration of various cakes and desserts, chocolate fillings, squeezing and pouring on the surface of decorated cakes and desserts, made into various mold shapes, chocolate bread, chocolate biscuits, etc.
Substitutes:
Cocoa emulco + cocoa butter + granulated sugar
Notes:
For storage, keep away from hot and humid places.