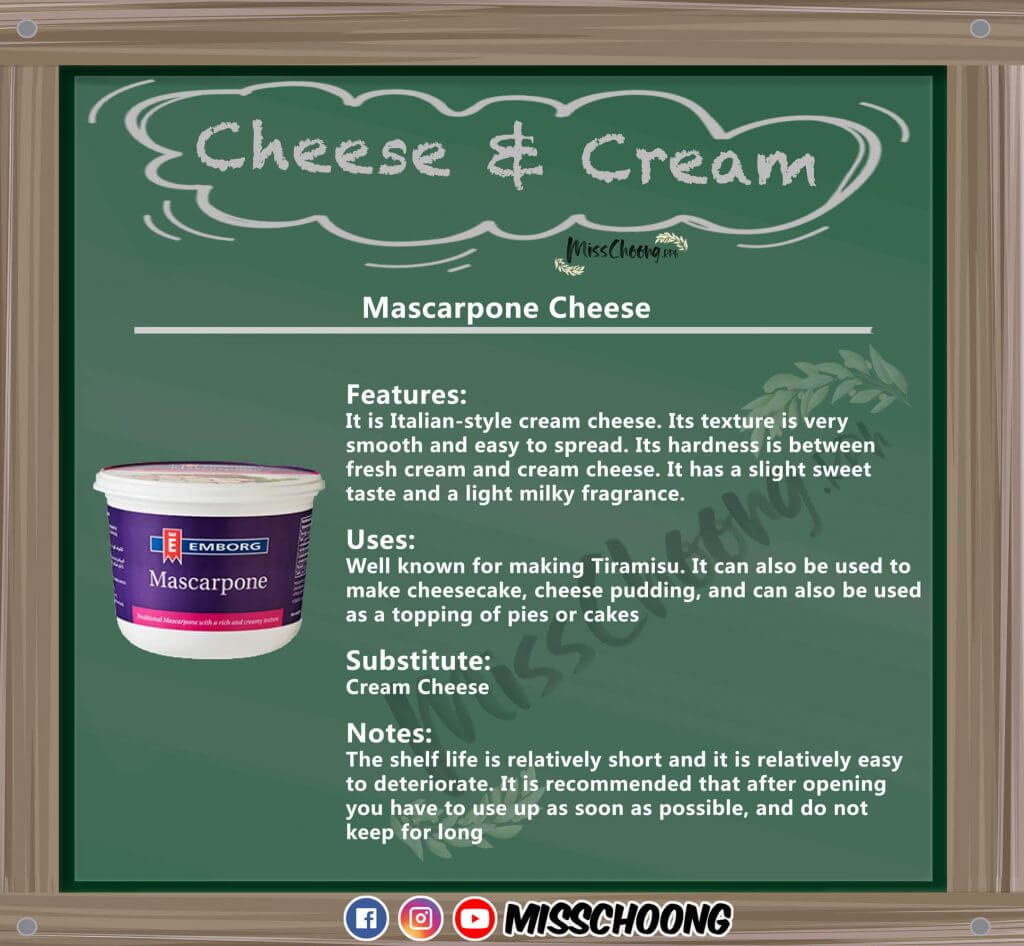 Features: It is Italian-style cream cheese. Its texture is very smooth and easy to spread. Its hardness is between fresh cream and cream cheese. It has a slight sweet taste and a light milky fragrance.
Uses:
Well known for making Tiramisu. It can also be used to make cheesecake, cheese pudding, and can also be used as a topping of pies or cakes.
Substitutes:
Cream Cheese
Notes:
The shelf life is relatively short and it is relatively easy to deteriorate. It is recommended that after opening you have to use up as soon as possible, and do not keep for long.