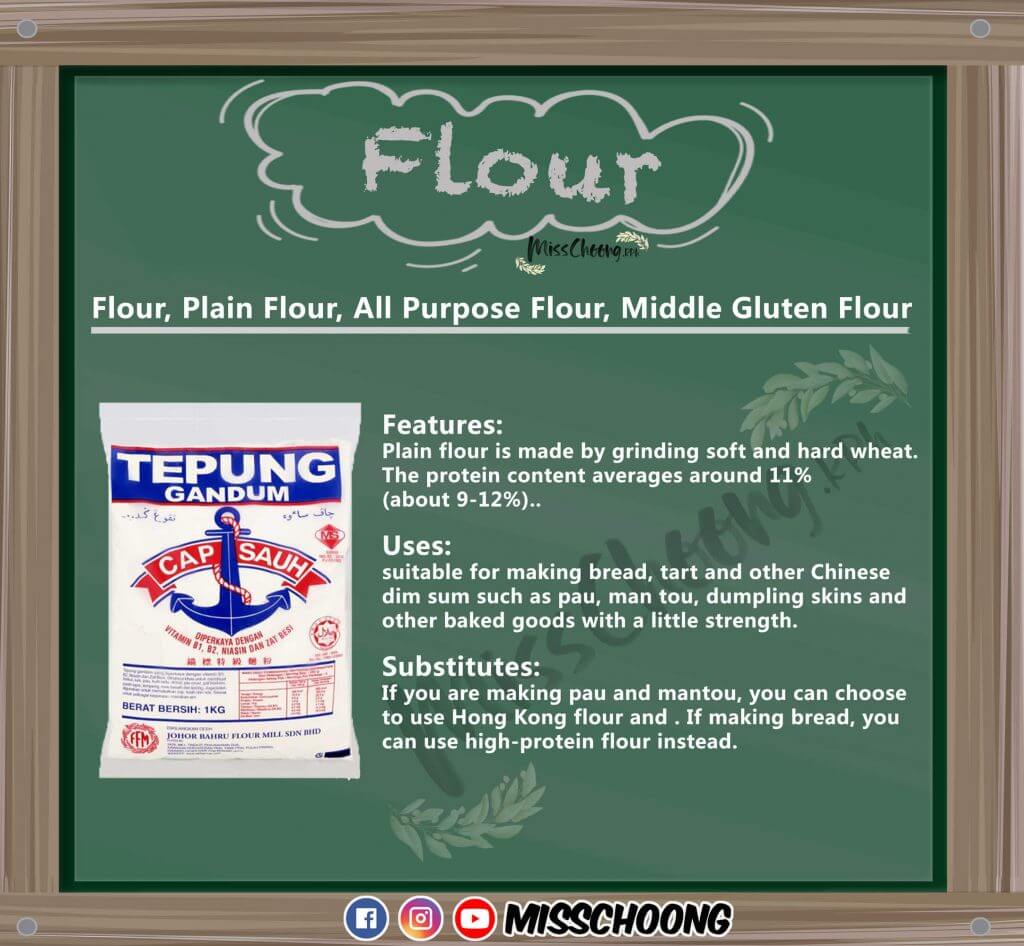 Features: Plain flour is made by grinding soft and hard wheat. The protein content averages around 11% (about 9-12%).
Uses:
Suitable for making bread, tart and other Chinese dim sum such as pau, man tou, dumpling skins and other baked goods with a little strength.
Substitutes:
If you are making pau and mantou, you can choose to use Hong Kong flour and . If making bread, you can use high-protein flour instead.