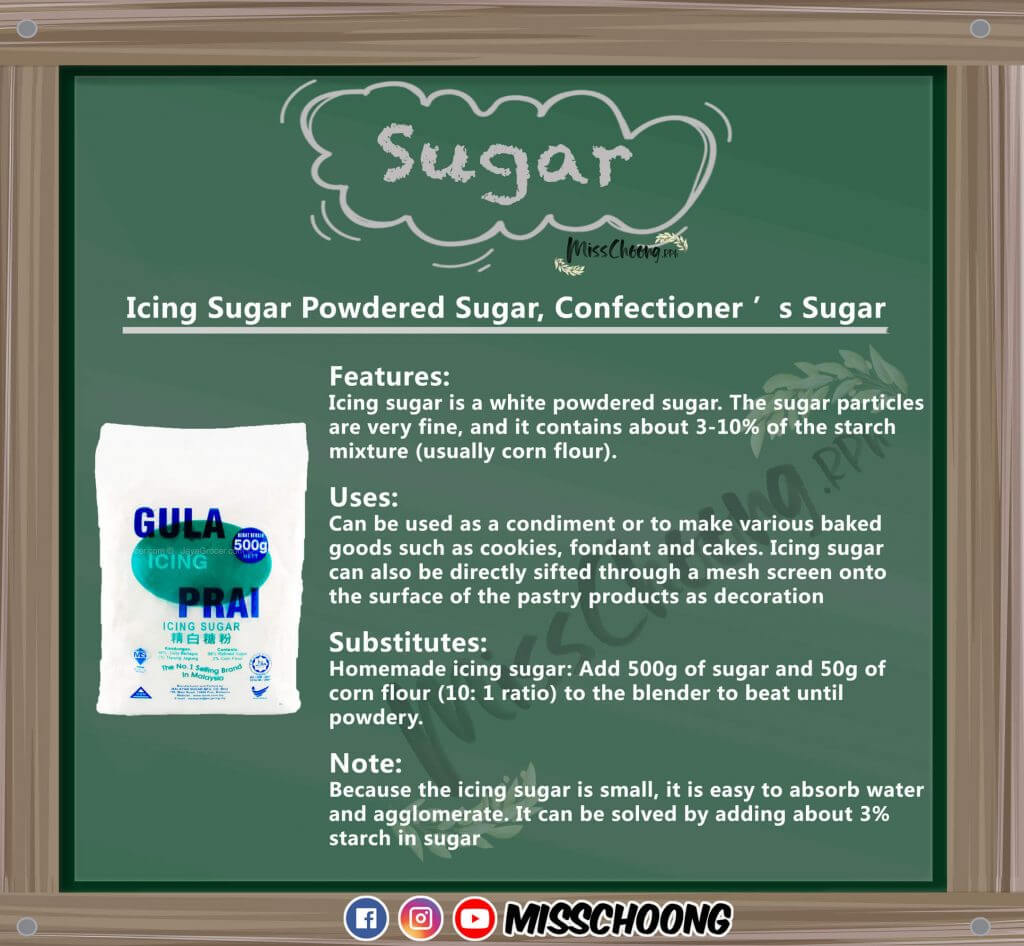 Features: Icing sugar is a white powdered sugar. The sugar particles are very fine, and it contains about 3-10% of the starch mixture (usually corn flour).
Uses:
Can be used as a condiment or to make various baked goods such as cookies, fondant and cakes. Icing sugar can also be directly sifted through a mesh screen onto the surface of the pastry products as decoration.
Substitutes:
Homemade icing sugar: Add 500g of sugar and 50g of corn flour (10: 1 ratio) to the blender to beat until powdery.
Notes:
Because the icing sugar is small, it is easy to absorb water and agglomerate. It can be solved by adding about 3% starch in sugar.