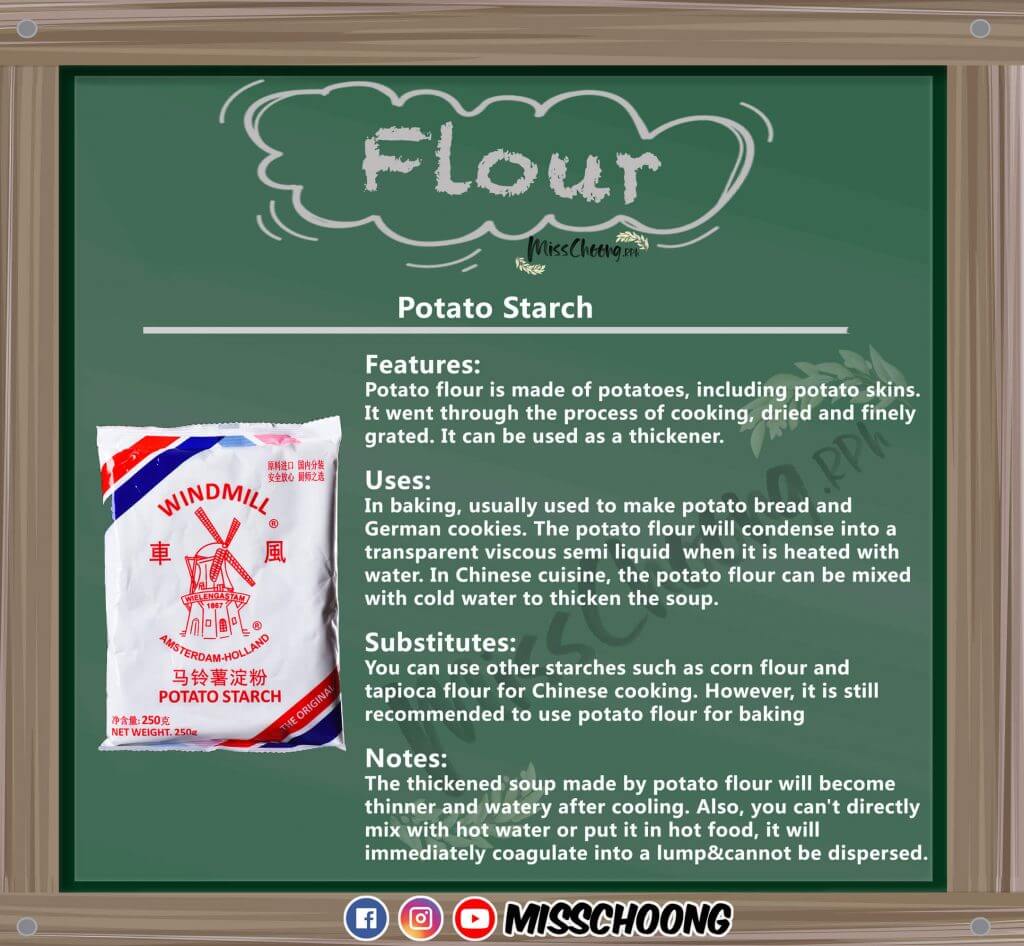 Features: Potato flour is made of potatoes, including potato skins. It went through the process of cooking, dried and finely grated. It can be used as a thickener.
Uses:
In baking, usually used to make potato bread and German cookies. The potato flour will condense into a transparent viscous semi liquid  when it is heated with water. In Chinese cuisine, the potato flour can be mixed with cold water to thicken the soup.
Substitutes:
You can use other starches such as corn flour and tapioca flour for Chinese cooking. However, it is still recommended to use potato flour for baking.
Notes:
The thickened soup made by potato flour will become thinner and watery after cooling. Also, you can't directly mix with hot water or put it in hot food, it will immediately coagulate into a lump and cannot be dispersed.