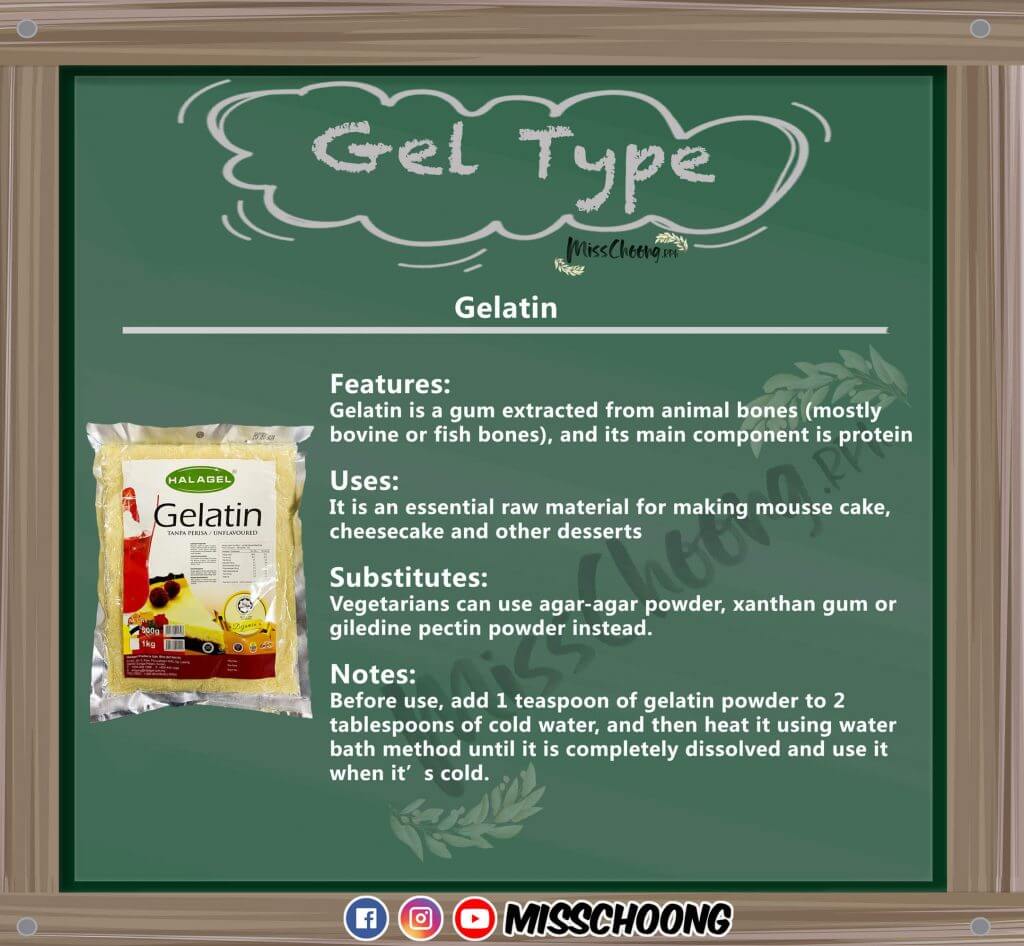 Features: Gelatin is a gum extracted from animal bones (mostly bovine or fish bones), and its main component is protein.
Uses:
It is an essential raw material for making mousse cake, cheesecake and other desserts.
Substitutes:
Vegetarians can use agar-agar powder, xanthan gum or giledine pectin powder instead.
Notes:
Before use, add 1 teaspoon of gelatin powder to 2 tablespoons of cold water, and then heat it using a water bath method until it is completely dissolved and use it when it's cold.