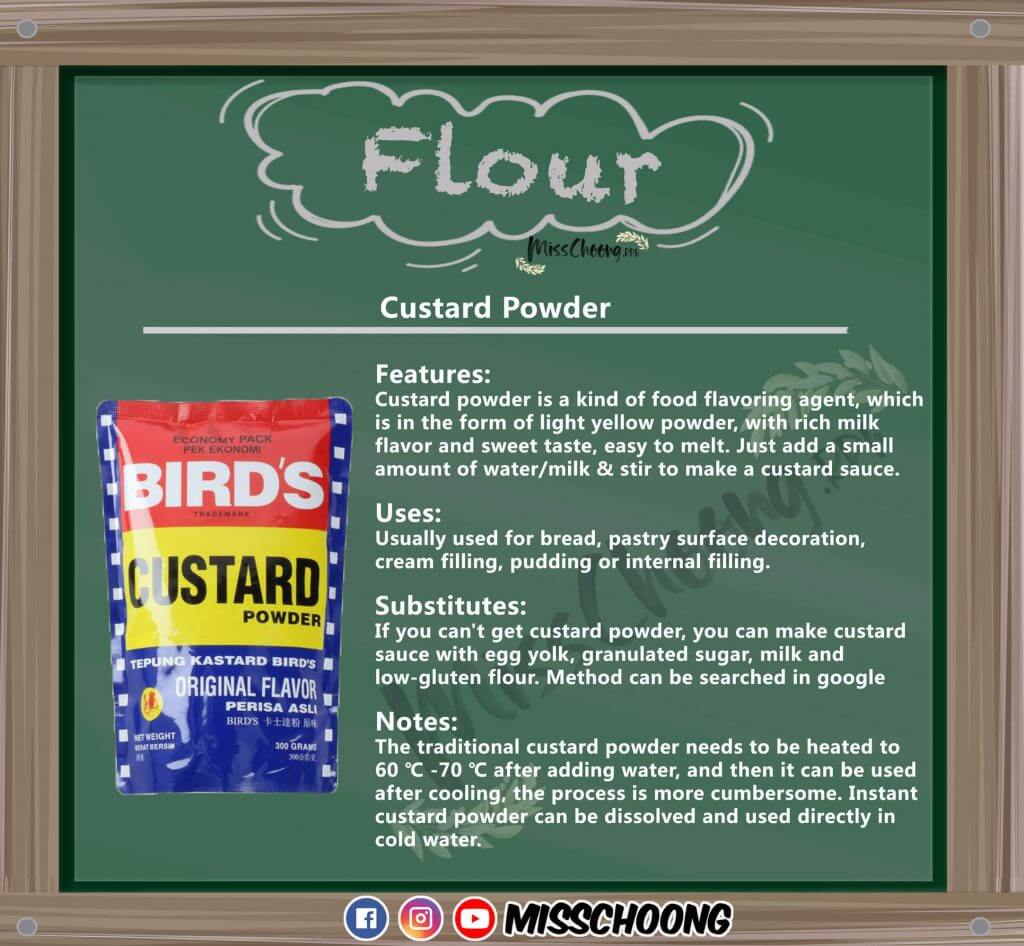 Features: Custard powder is a kind of food flavoring agent, which is in the form of light yellow powder, with rich milk flavor and sweet taste, easy to melt. Just add a small amount of water or milk and stir to make a thick custard sauce.
Uses:
Usually used for bread, pastry surface decoration, cream filling, pudding or internal filling.
Substitutes:
If you can't get custard powder, you can make custard sauce with egg yolk, granulated sugar, milk and low-gluten flour. Method can be searched in google.
Notes:
The traditional custard powder needs to be heated to 60 ℃ -70 ℃ after adding water, and then it can be used after cooling, the process is more cumbersome. Instant custard powder can be dissolved and used directly in cold water.