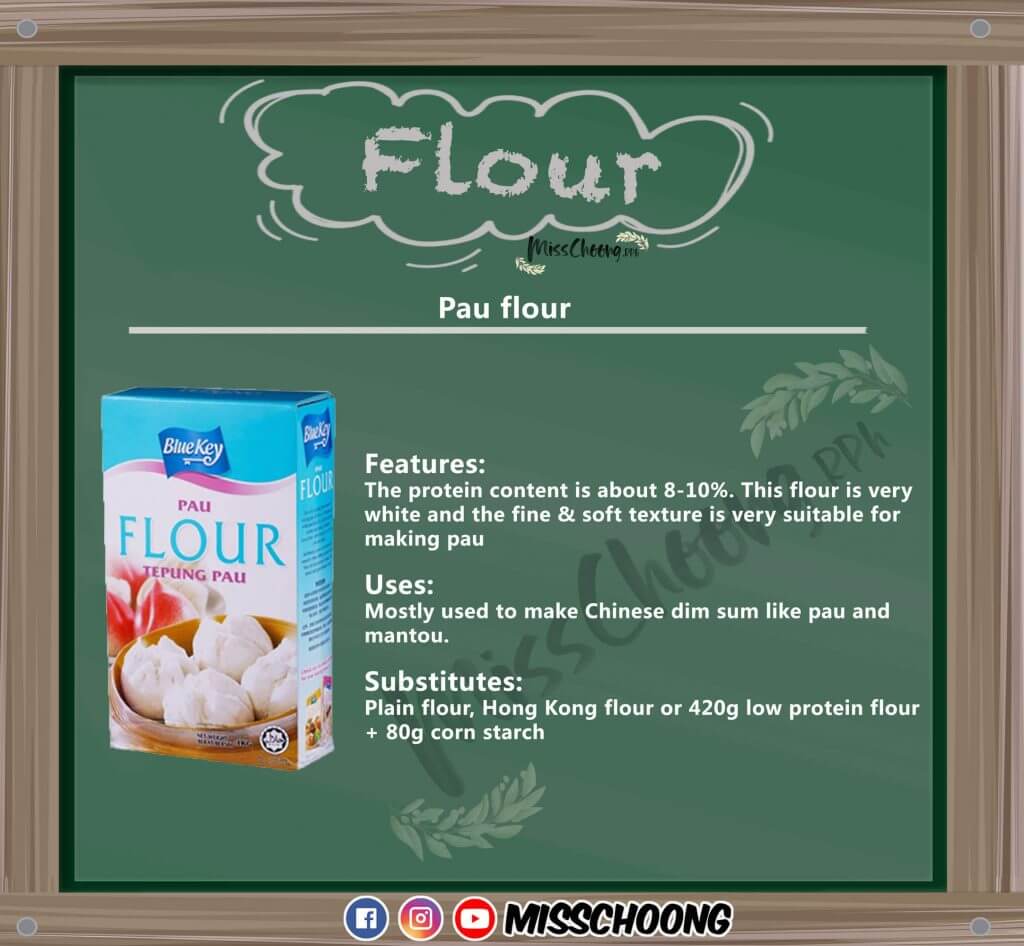 Features: The protein content is about 8-10%. This flour is very white and the fine & soft texture is very suitable for making pau.
Uses:
Mostly used to make Chinese dim sum like pau and mantou.
Substitutes:
Plain flour, Hong Kong flour or 420g low protein flour + 80g corn starch.