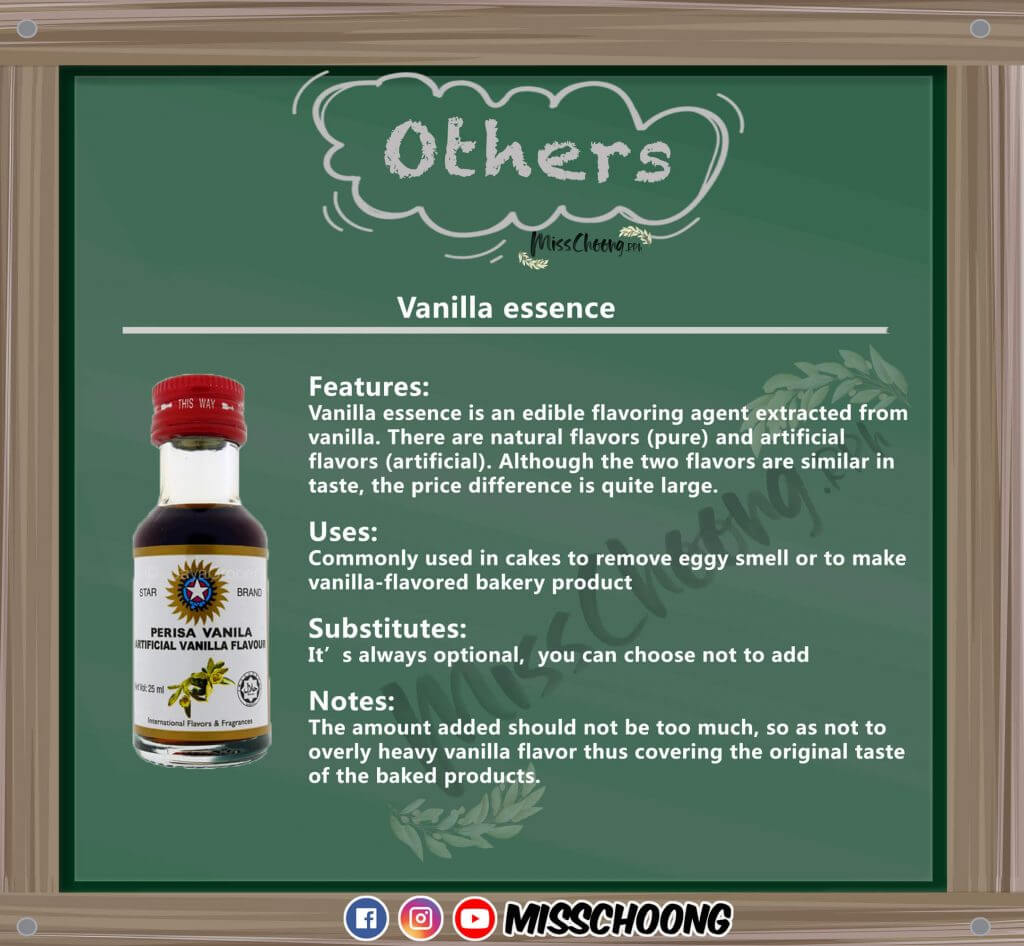 Features: Vanilla essence is an edible flavoring agent extracted from vanilla. There are natural flavors (pure) and artificial flavors (artificial). Although the two flavors are similar in taste, the price difference is quite large.
Uses:
Commonly used in cakes to remove eggy smell or to make vanilla-flavored bakery products.
Substitutes:
It's always optional,  you can choose not to add.
Notes:
The amount added should not be too much, so as not to overly heavy vanilla flavor thus covering the original taste of the baked products.