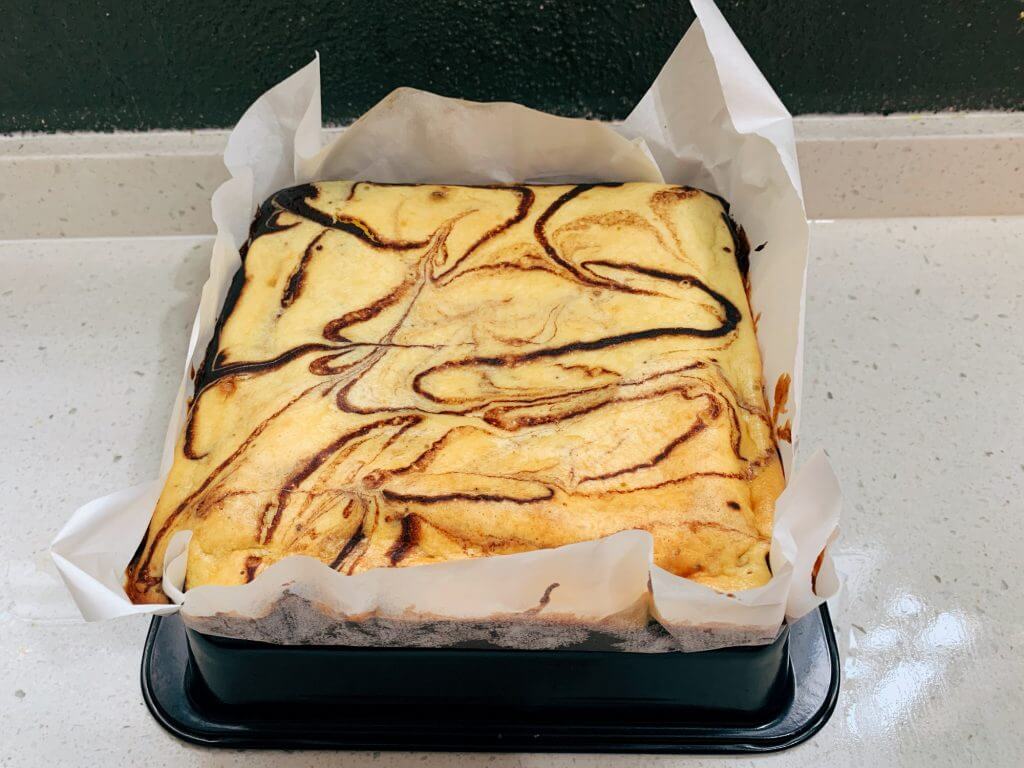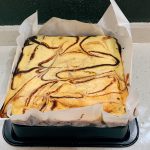 Ingredients
Ingredients A
200g butter
30g cocoa powder(sifted)
100g castor sugar
2 eggs
½ teaspoon vanilla essence
110g self-raising flour(sifted)
Ingredients B
250g cream cheese
50g castor sugar
½ teaspoon vanilla essence
2 eggs
Instructions
Method :
【Chocolate Brownie】 
1. Melt butter in a bowl over a saucepan of simmering water.
2. Add cocoa powder into melted butter, mix well.
3. Add in sugar and mix well.
4. Leave aside to cool.
5. Add in egg and vanilla essence, mix well.
6. Stir in self-raising flour into the chocolate mixture, and mix until smooth.
7. Pour chocolate batter into a greased and baking paper lined square cake tin.
【Cream Cheese Topping】 
1. Place cream cheese, sugar and vanilla essence into a mixing bowl, beat until thick and fluffy.
2. Add in eggs, one at a time and beat well after each addition.
3. Pour cream cheese batter slowly on top of the chocolate batter.
4. Using a skewer or toothpick to create marble effect
5. .Place the cake in a preheated oven, to bake for 50 minutes at 160°C.