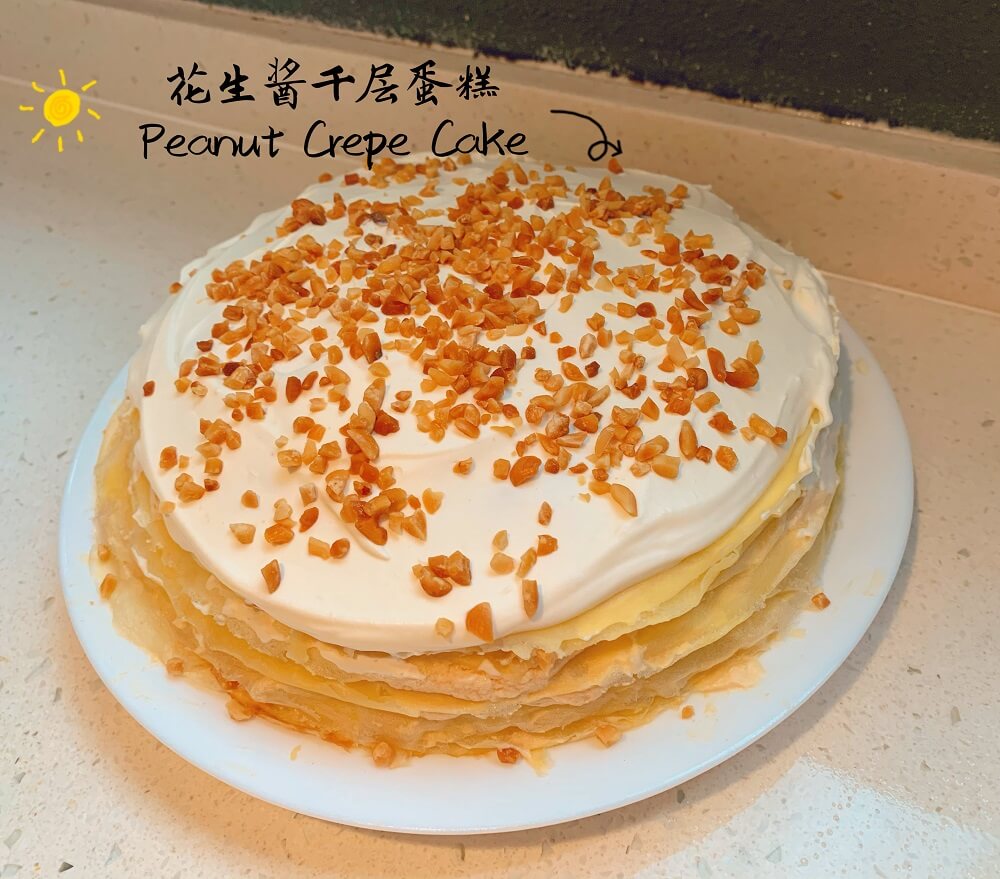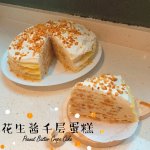 Ingredients
【Crepe Batter】
Low Protein Flour 250g
6 Eggs
Castor Sugar 90g
Milk 500ml
Water 250ml
Vanilla Essence 2 tablespoons
Melted Butter 90g
【Filling】
Whipping Cream 250g
Icing Sugar 60g
Peanut Butter ½ cup
Toasted Peanuts(Chopped) 1 cup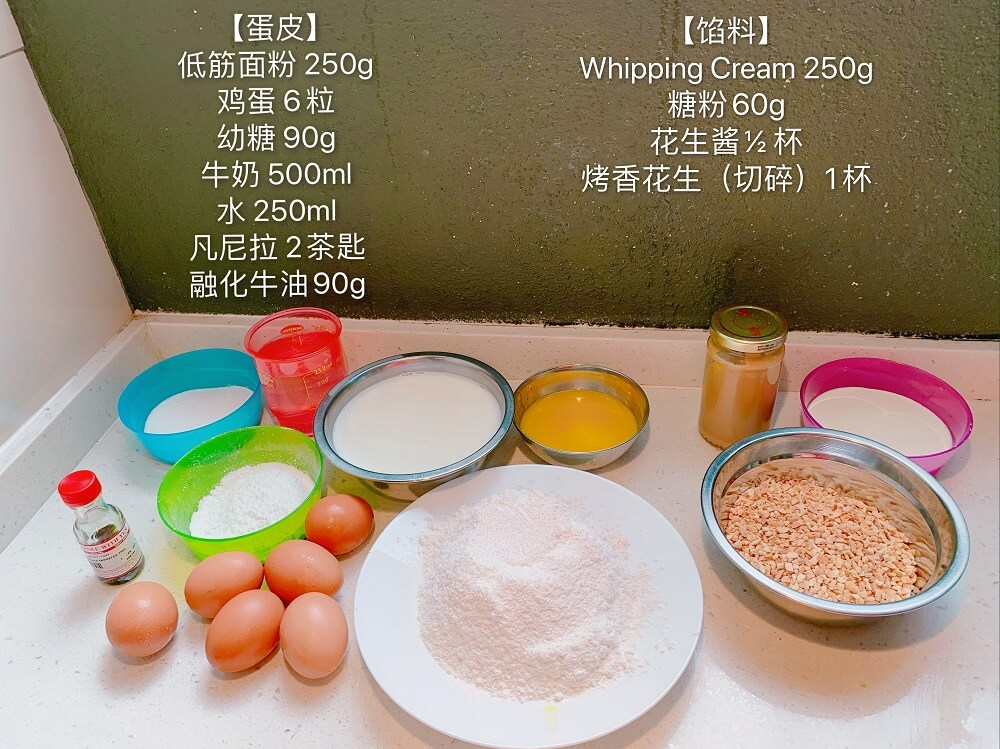 Instructions
【Making of Crepe】
1. Place all ingredients(except melted butter and vanilla essence) into a mixing bowl and whisk until smooth.
2. Pour the batter through a sieve.
3. Add in melted butter and vanilla essence, mix well.
4. Heat up an 8-inch non stick pan over medium heat. Brush the pan with a thin layer of oil.
5. Pour ¼ cup of the batter to the center of the pan. Quickly swirl the batter around to make a crepe the size of the pan.  Pan-fry the crepe until the edges curl up.
6. Using a spatula, flip the crepe to the other side, continue pan-fry for 10 seconds. Continue making subsequent crepes until the batter is used up.
7. Chill the crepes for 30 minutes before assembling.
【Making of Filling】
1. Beat the whipping cream and icing sugar until thick and fluffy.
2. Add in peanut butter and mix well.
【Assemble】
1. Put a crepe down on a flat plate or cake board, spread an even layer of cream about tthe thickness of the crepe.
2. Cover with another crepe and repeat layering with the cream until you have reached 20 layers.
3. Sprinkle chopped peanuts on the 3rd, 6th, 9th, 12th, 15th, 18th and top layer.
4. Refrigerated for at least 3 hours before serving.