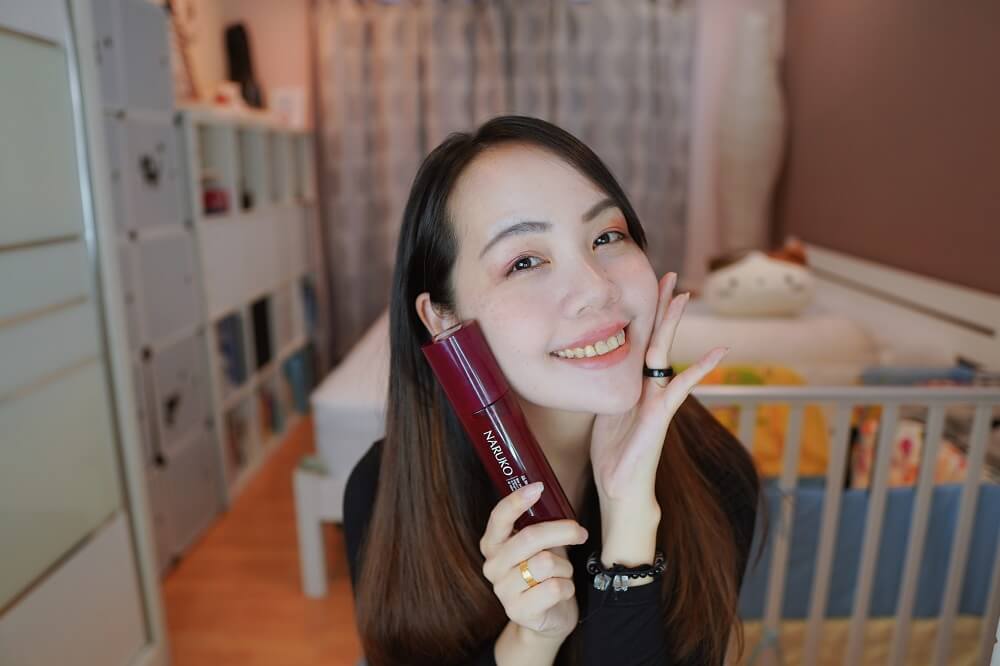 The product I want to share today has a very long name which is Raw Job 's Tears Supercritical CO2 Pore Minimizing & Brightening Lotion from Naruko. Its name is a bit strange, why is it called supercritical? About this, Niu Er mentioned it on a show before, It is a high-tech extraction method that simulates a state of high air pressure and extremely low temperature. The essence extracted by the technology of CO2 supercritical extraction is very pure and the particles size are very small, so it is easily absorbed by our skin. So this technology is also one of the features of this product. But its price is not expensive at all, one bottle is RM45, 150ml, it can be used for 2-3 months, so it is quite affordable. And it is suitable for all skin types.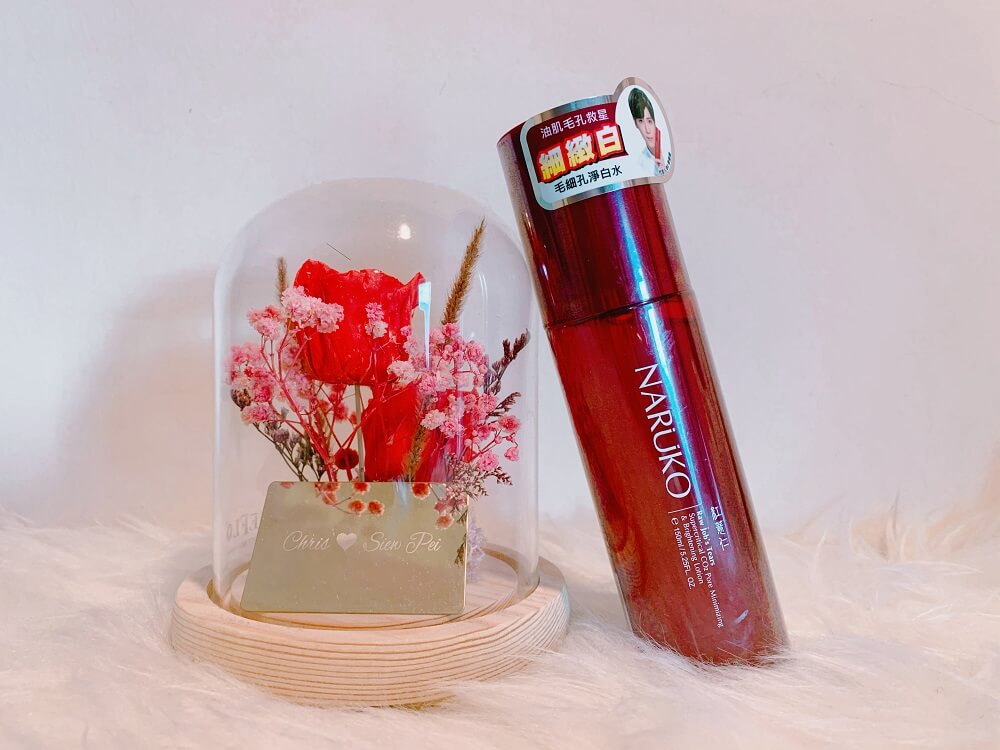 The main features of this product is to reduce the pore size, roughness and dullness. Effectively control oil and maintain oil-water balance.Helps remove excess keratin and oil from pores. It can also help tighten skin and moisturize, strengthen metabolism, give skin brightening, improve uneven skin tone, prevent pigmentation and soothe skin. So it has a lot of effects, so it should be considered as a multi-use solution.
Ok, let's talk about Naruko first. Naruko is a brand from Taiwan, which was founded by Taiwan 's Beauty King, Niu Er. I remember that I used Naruko's whole set of products many years ago, I remember when I was using it for a while, my skin has really become very soft, fair and smooth.
So I am quite confident in Naruko's products. It 's just that I didn't take a closer look at what its ingredients were, because I hadn't been to university at that time, so I did not have a deep understanding of product ingredients. After many years, I went to buy the brand Naruko again to see it's efficacy, and also, by the way, explore its product ingredients in depth. In fact, there are other products such as moisturizer, essence, night gel, face mask in this series. But I only bought its whitening lotion, because my toner just finished.
Then, all of Naruko's products are labelled without adding Paraben. I mentioned Paraben in many of my videos, it is a preservative added to the product to prevent the growth of bacteria and mold. As for why Paraben is an ingredient that many people resist. In fact, it was because it was discovered in a case study before, paraben exists in the removed breast cells of a breast cancer patient. Although there is no proven for saying that paraben can cause breast cancer, but many people have begun to resist using paraben. And paraben also has a bad impact on our environment and ecosystem. All these have made paraben very unpopular. So Naruko also insisted not to add this bad ingredient to their products.
Then there are more than 10 kinds of plant ingredients in this whitening lotion. Because Niu Er is very into research on plants, so he will utilize these natural herbs in the products he invented. So the main ingredient of this product is its Job's Tears. Its scientific name on the ingredient label is Coix Lacryma-Jobi. I don't know if you often hear people say that drinking barley water can help your skin turn fair. The main effect of pearl barley is indeed to help brighten and whiten your skin. But I think it should take a lot of cups to be effective. I think we should use extract and apply to the skin, it is faster & more obvious. It also has Vitamin B3 in it. Vitamin B3 can make our skin whiter, glossy, and improve our uneven skin tone and enlarged pores. Indeed, after using it for about 2 days, I have obviously felt that my skin is obviously white and smooth, and the pores are not so big, so this product is really amazing. Then each Naruko product is added with a patented formula Phytoferulin®, it is composed of raw Chuanlian extract and 10 types of French ECOCERT organic certified concentrated plant extracts. It protects the skin against damage from the external environment, leaving the skin full of vitality from the inside out. Then it added some Hyaluronic Acid, Gluconolactone, Galactoarabinan. These are all humectants that moisturize your skin. This product is not only good for moisturizing, it also has a formula called EVERMET, this can regulate the amount of sebum secretion to achieve effective oil control. Avoid oily faces and reduce clogged pores. So this is also suitable for oily skin.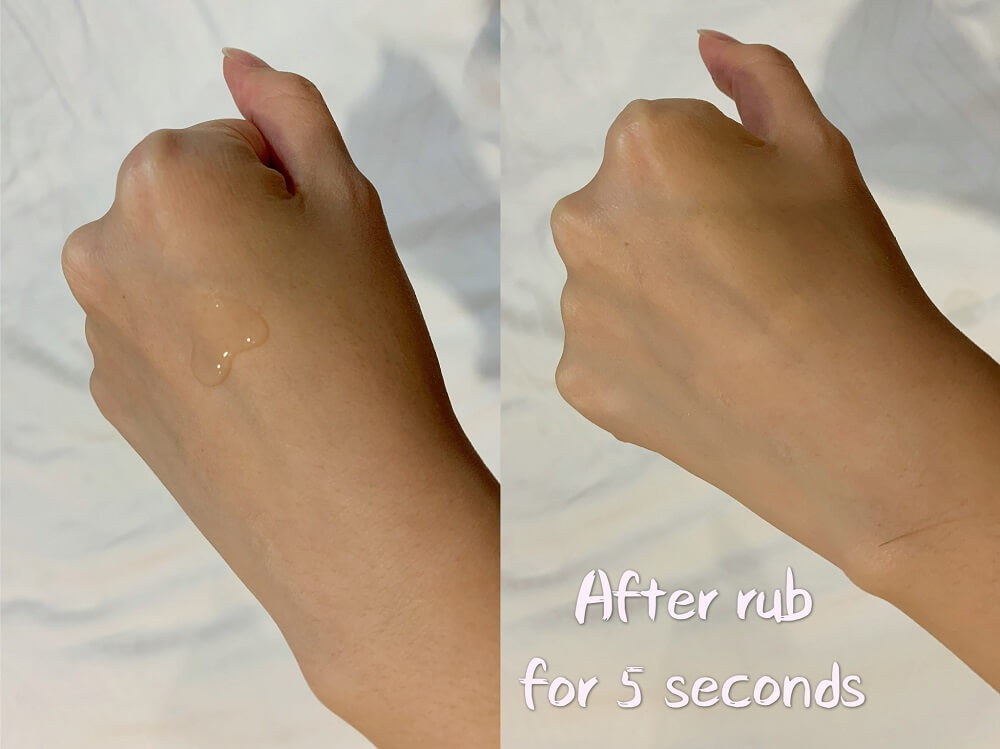 Its texture is almost the same as other toners, it is watery. Its texture is very refreshing and it has a light feeling on skin. It disappeared in 5 seconds after I applied it. Just like I never apply anything, because it evaporates quite fast. I think it has something to do with the alcohol in it. So it evaporates quickly. Usually the first thing I put on my face after taking a shower is this. To let my pores shrink first, and then apply other more concentrated essences. I have used it for 2 weeks, so far I am very satisfied. Because the skin tone is obviously white, and the pores are also smaller. So I would recommend it to you all.
So this is my sharing today. If you like my content, you can subscribe to my blog. If you have any suggestions or questions, you can leave me a comment below. Or if you are also using Naruko, you can share your experience with me below. See you next time, bye bye.