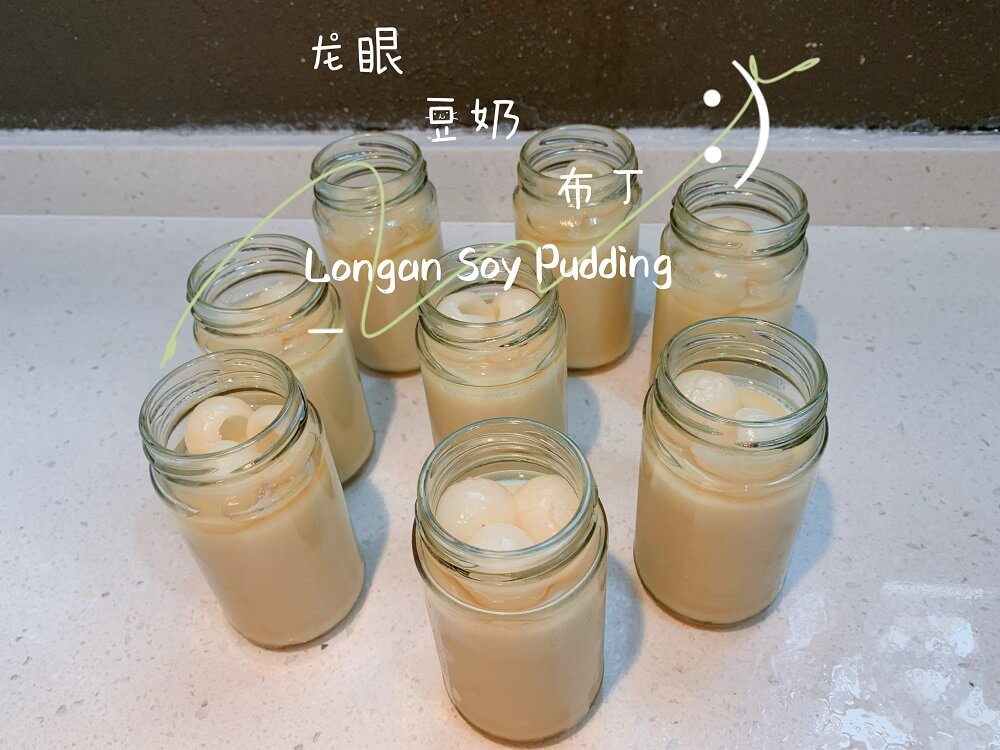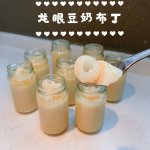 Ingredients
Homesoy Soy Milk 1200ml
A pack of Agar-Agar Powder (Swallow Globe Brand)
Granulated sugar 80g
Longan 1 tin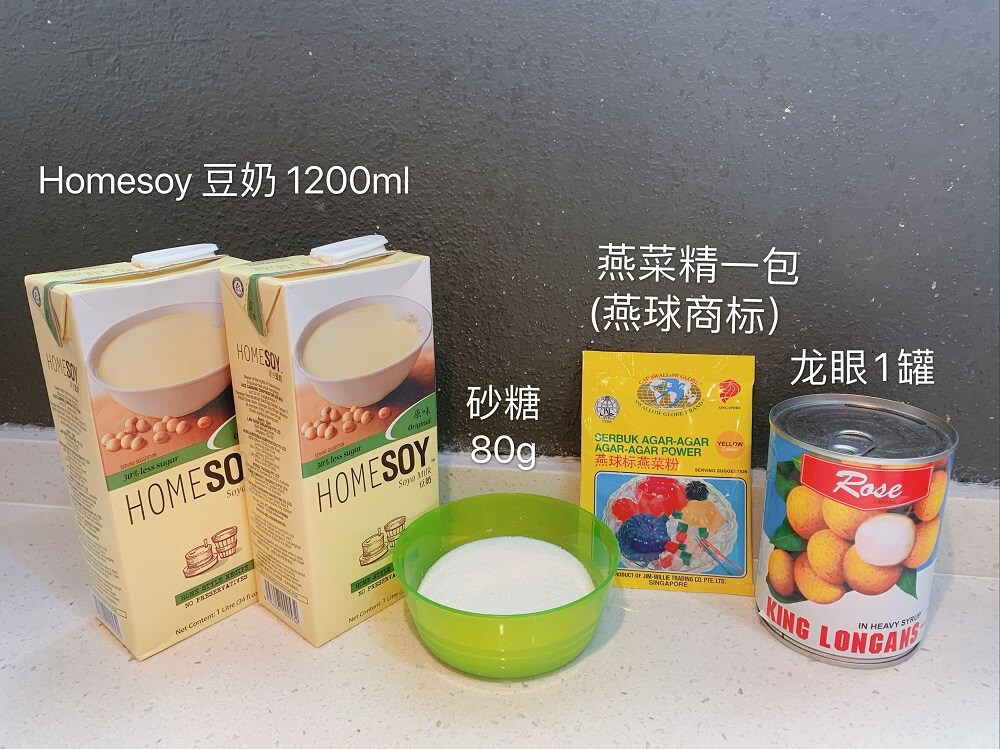 Instructions
Mix the Agar-Agar powder and sugar evenly.
Pour the Agar-Agar + sugar into the soy milk.
Bring to a boil over medium heat, stir while cooking, and turn off the heat when the soy milk starts to roll. (About 10 minutes)
Filter with a sieve and remove the foam from the surface.
Pour it into a container, let it cool a little, and put it in the refrigerator for 2 hours.
After solidified, add 2 tablespoons of longan syrup and longan to enjoy.