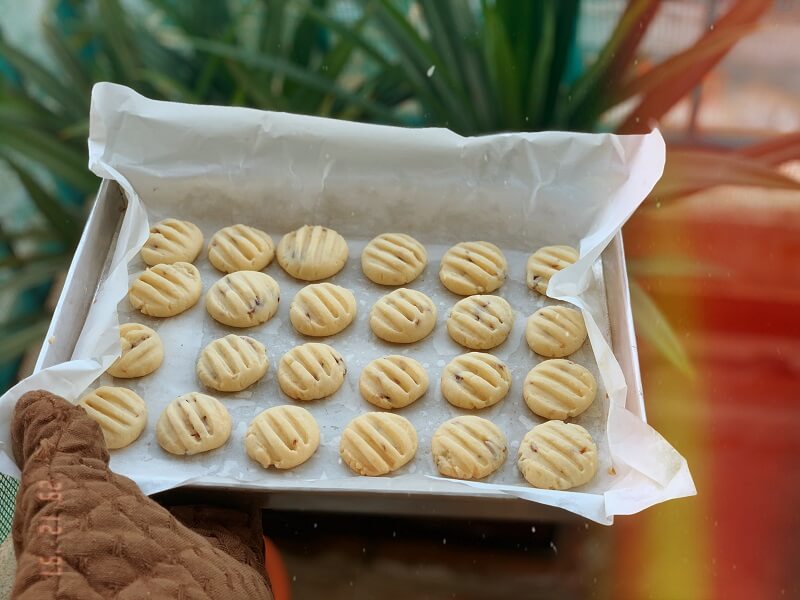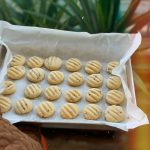 Ingredients
Butter 250g
Icing sugar 80g
Potato starch 250g
Plain flour/all purpose flour 160g
Milk powder 4 tablespoons
Cranberry 80-100g (Based on your preference)
Instructions
1. Butter and icing sugar whisk together until turn white.
2. Add in potato sifted potato starch, plain flour, and milk powder.
3. With bare hands or spatula, mix to form a smooth dough.
4. Add in cranberry and mix well.
5. Roll the dough into a small ball like a size of cherry.
6. Place the dough ball on a baking tray lined with parchment paper.
7. Use a fork to press lightly on the dough ball.
8. Bake in preheated oven at 150°C for 20 mins.
Notes
You can add in 1 tablespoon of cocoa powder into the dough if you wish to bake chocolate flavour of german cookies.