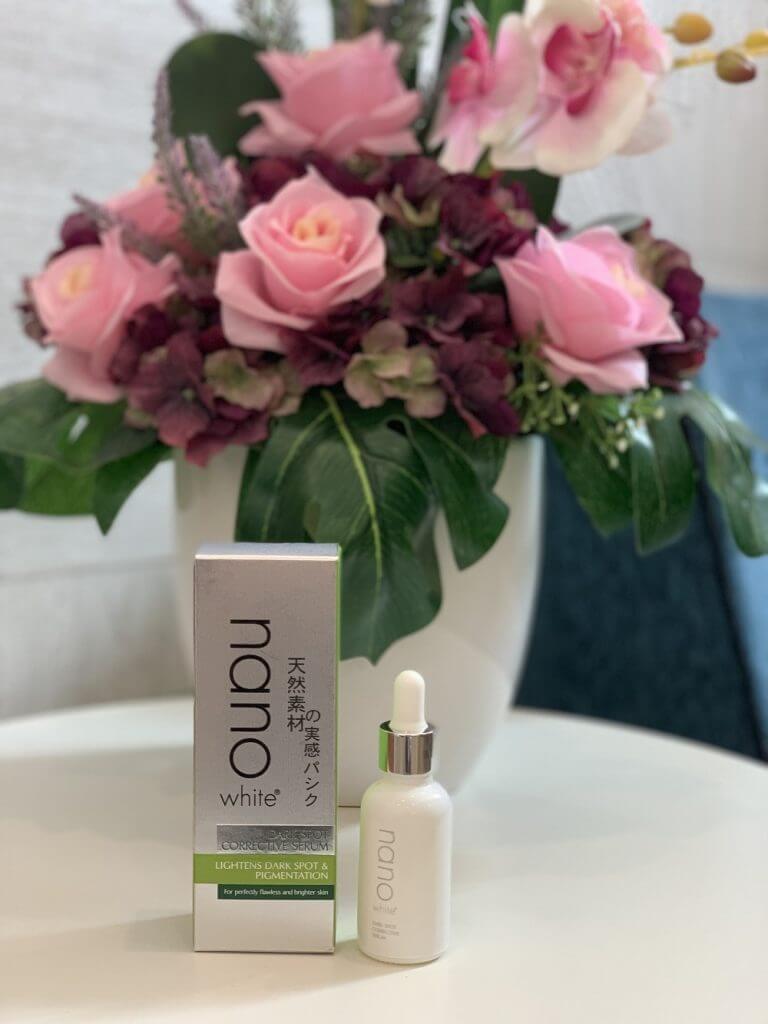 【Dark Spot Corrective Serum of Nanowhite】The advertisement says that it has the effect of lightening dark spots & acne scars and brightening the skin. Because I have freckles since childhood. So I always try out some products to reduce my freckles. Some friends would suggest me to do laser. But for the time being I don't want to do this kind of aggressive treatment. In fact, my freckles will not affect my appearance too much. Anyway, freckles are a kind of cute thing for white people. But if I encounter a product that can lighten freckles, I will still buy and try it. So when Nanowhite came out with this new product, I bought 2 bottles. The price is almost RM110-120 in total! It's just a small jar of 30ml, which can be used for about 2 to 4 weeks.

According to it's ads, it is said that it takes 2 weeks to see the effect.
So what is the principle of Dark Spot Corrective Serum? It actually contains Microcitrus Australasica, a citrus fruit that looks like caviar. It consists of AHA, alpha hydroxy acids, which it's main effect is to help remove dead skin on the skin surface and regenerate the skin, making your skin smoother, brighter, and reborn. It can also lighten some dark spot on the skin and increase collagen production. In addition, this product also adds some brightening agents, such as Ascrobyl Glucoside, Ascobyl Tetraisopalmitate, Arbutin and Gluthathione. Generally, this product is suitable for oily and dry skin, because it contains both moisturizing agents and oil control agents. But if you have acne skin caused by fungi, this product might not suitable you, because some ingredients in it, such as Borago Officinalis Seed Oil, Tocopherol, Ascorbyl Palmitate, etc. can cause pores to be easily blocked and acne. If you are sensitive skin, I personally do not recommend it, because there are a lot of additives in this serum which can put a burden on your skin.
I have used Nanowhite Dark Spot Corrective Serum for about 1 month, it seems freckles haven't been eliminated! But the brightness of the skin has improved significantly. My skin looked yellowish in the past, but now it is whiter and brighter.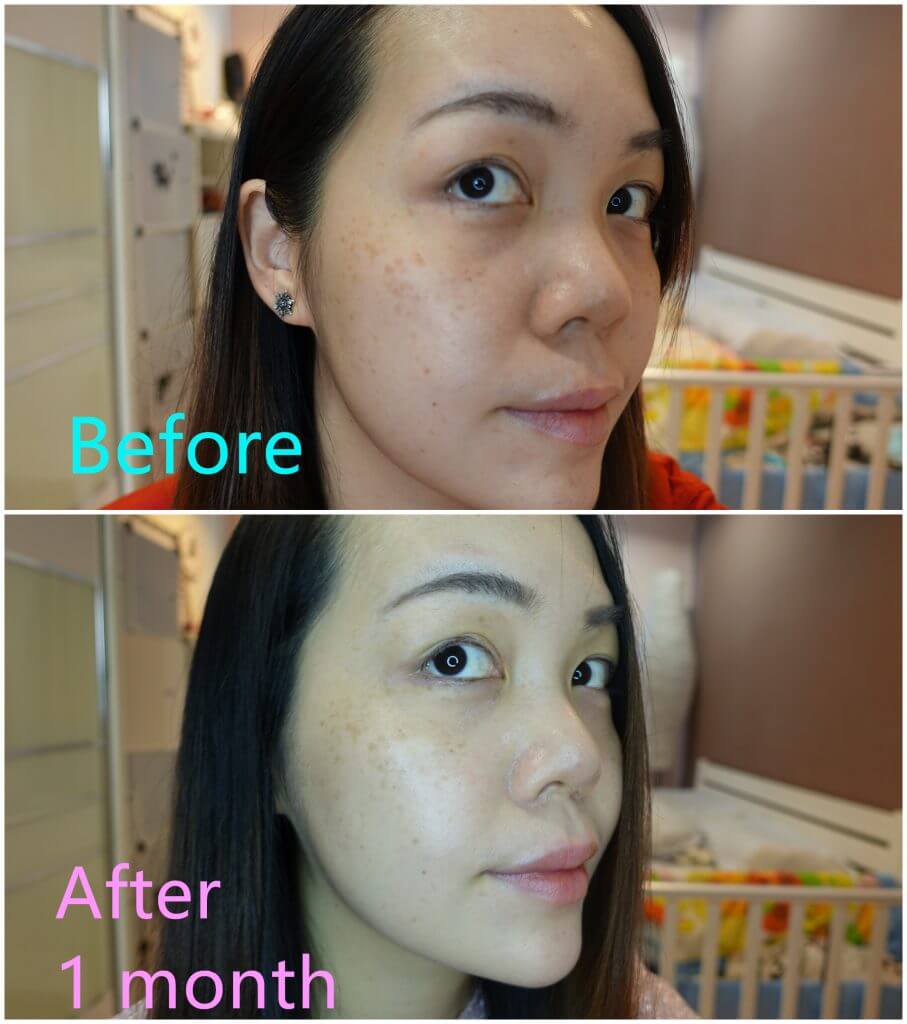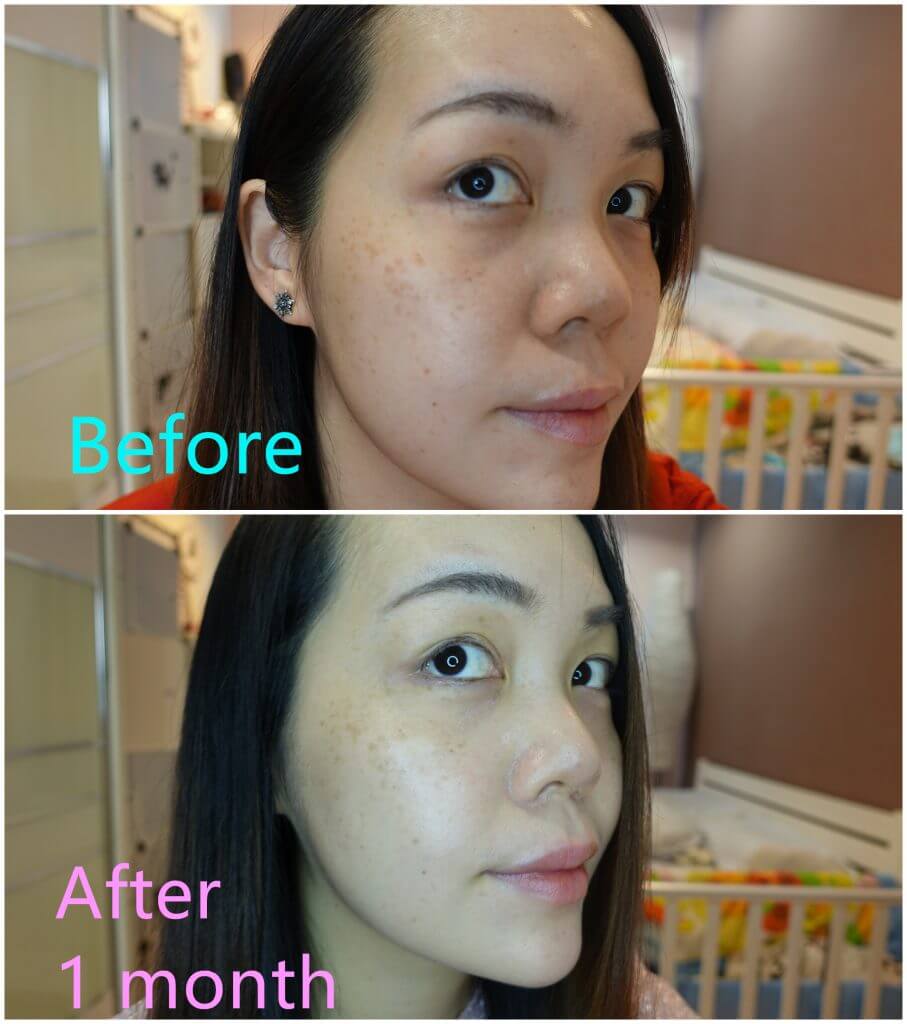 This product's texture is like essence, which is watery, clear and easily absorbed. It is recommended by applying a layer on the skin evenly, then apply your usual moisturiser, and finally adding an additional layer to the place where there is dark spot and uneven skin tone. In my case, I will focus more to the freckles on my cheeks. . So in the past 1 month, this is my skin care routine before going to bed.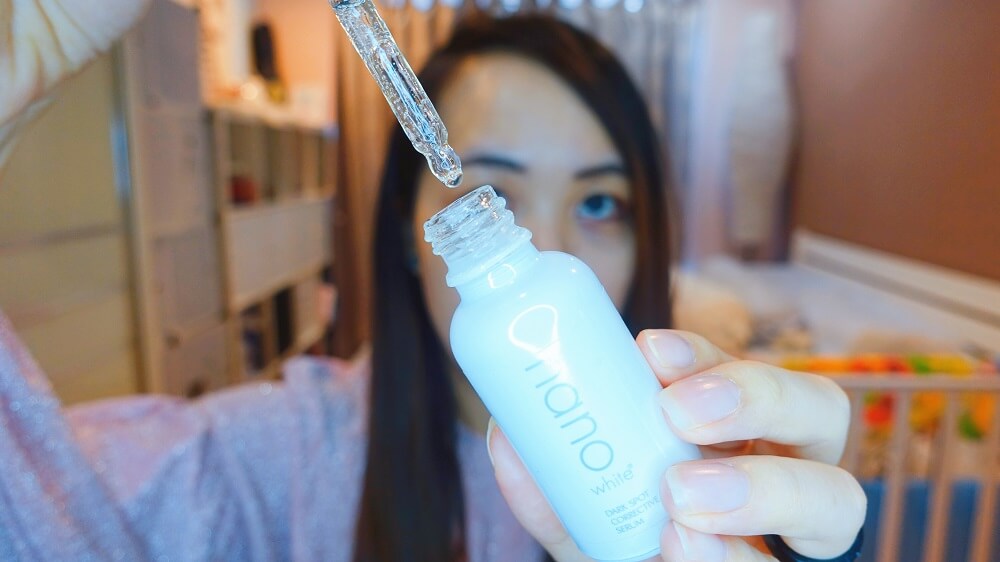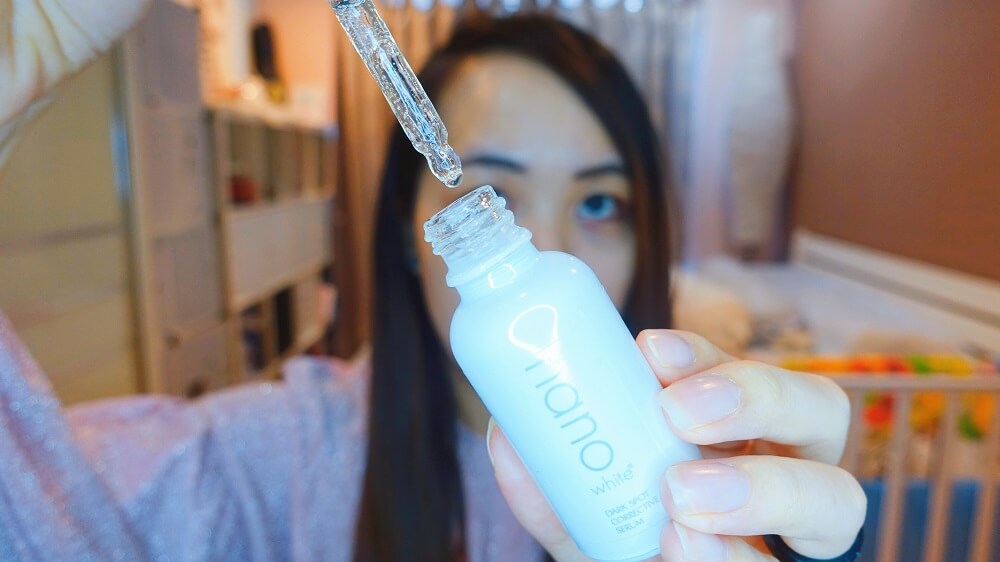 So my summary for this product is, it's whitening and brightening effect are work, but for dark spot , the result might not obvious in short time.

Well ! That's my sharing for today. Thank you for viewing my Nanowhite Dark Spot Corrective Serum product review. If you are interested in learning about my real user experience and product analysis of various personal care products, you can subscribe to my channel. If you have any recommendation for me to do product review, you can leave me a message to me. Come again next time, bye~