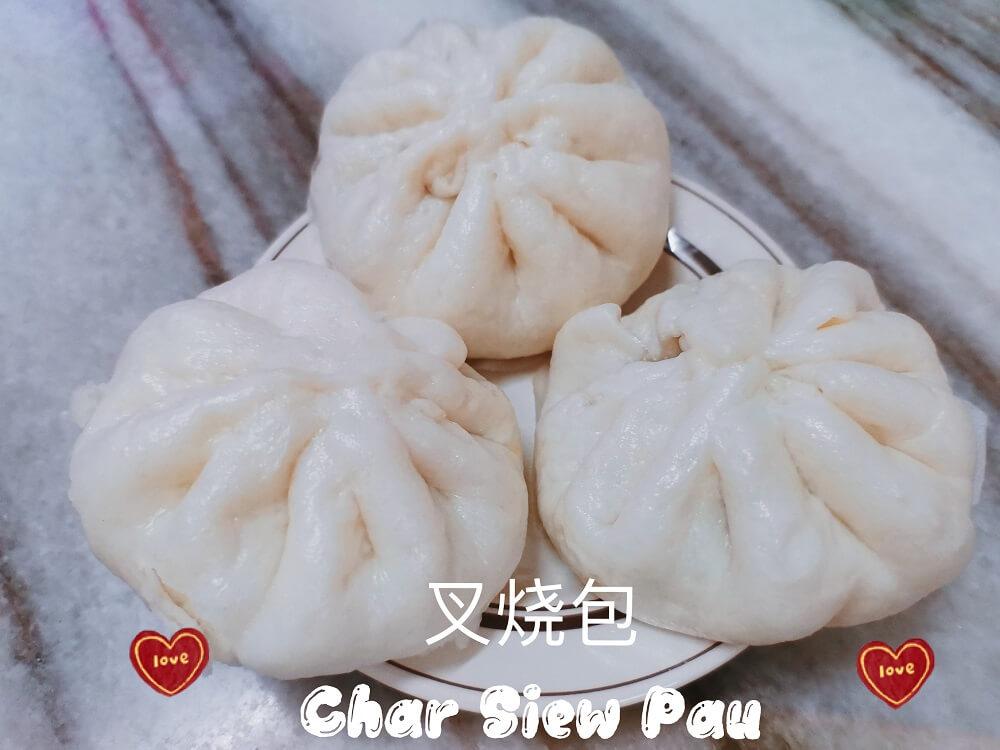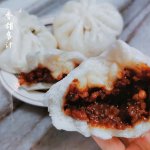 Ingredients
Filling (marinate):
500g minced pork
1/2 teaspoon pepper
2 tablespoons of sugar
2 tablespoons of black soy sauce
2 tablespoons of soy sauce
2 tablespoons oyster sauce
Filling (stir fry):
Marinated minced pork
3 tablespoons cooking oil
1 onion
2 cloves garlic
1 tablespoon of cornflour
300ml of water
Pau :
Pau flour 500g
Cooking oil 25g
Sugar 25g
1 tablespoon of yeast
Water 260g
Instructions
Filling:
1. Stir all the marinade ingredients together with pork and marinate for 1-2 hours.
2. Put oil in the pan, put garlic, onion and saute until hot.
3. Pour the meat afterwards and continue to stir fry.
4. Stir until the color is even.
5. Then pour clean water into it and simmer for 30 minutes, stirring it from time to time.
6. When it is almost dry, add in a little water + corn flour(dissolved). Then stir fry until thick. (Let it cool, put it in the refrigerator for spare the next day. I think it tastes better and more juicy the next day, I tried it!)
Pau layer + combination:
1. Mix sugar and flour together.
2. Stir the yeast with some water and let it sit for 5 minutes.
3. Pour cooking oil and yeast into the flour, add in water little by little, considering that adding too much in one shot will be too sticky. (*Be careful, add water slowly until it feels ok until it is not too dry and moist)
4. Mix everything until smooth.
5. After kneading until smooth, leave to ferment for 1 hour in a warmer place. (By the way! You can take out the meat when the fermentation is almost)
6. Take out the dough, and flatten it with a roller pin to release bubble.
7. Knead the dough into a long strip, cut an average of 50g each.
8. Roll out, wrap the filling, and fold it into pau shape.
9. Ferment again for 30 minutes.
10. Put in a steamer and steam for 15 minutes on high heat.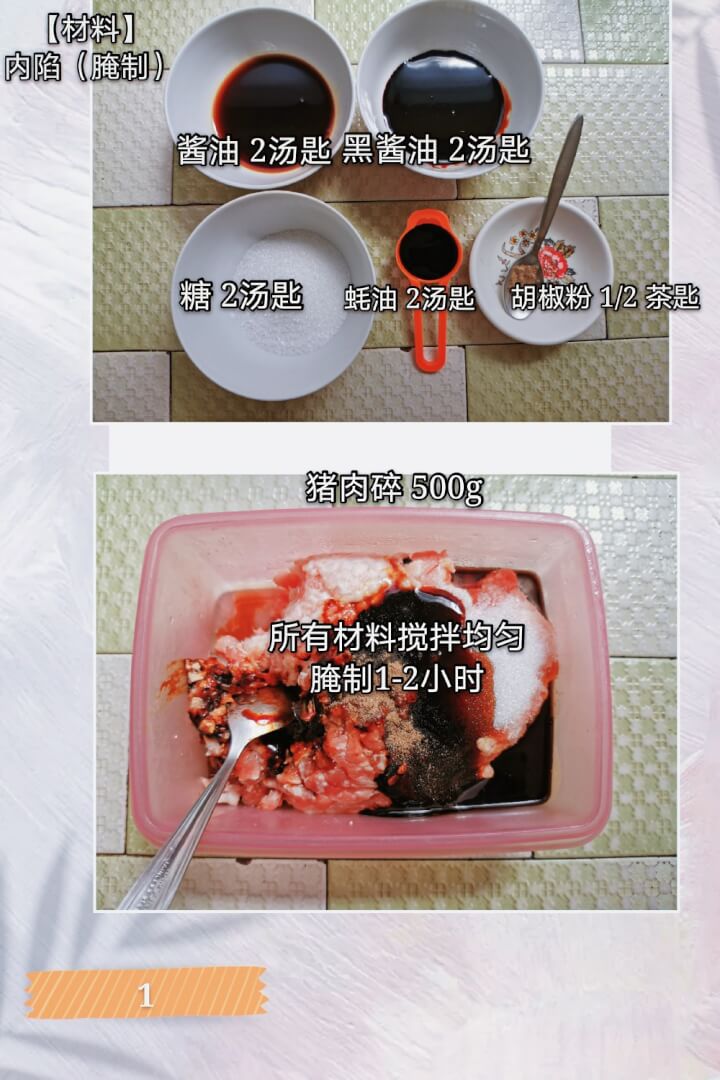 Notes
*If you don't want to put the pau paper underneath the pau, you can brush a layer of oil to the tray so that the bun will not stick at the bottom.