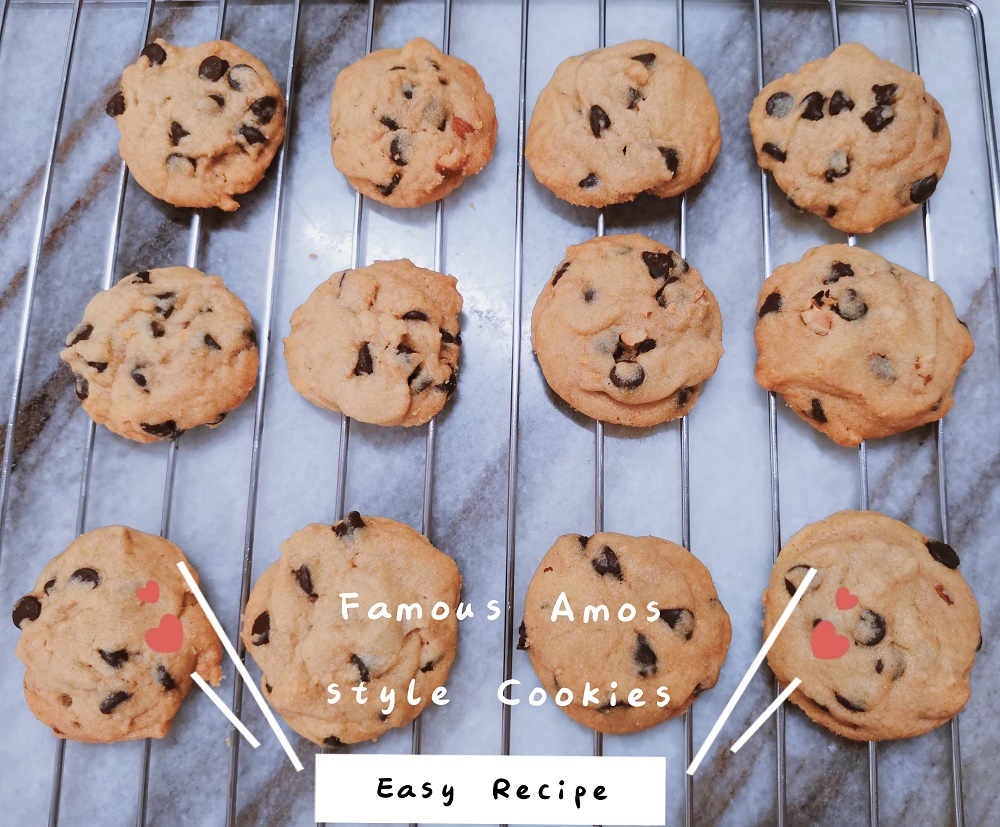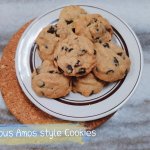 Ingredients
250g butter
1 ¼ cup brown sugar
1 teaspoon of vanilla essence
1 egg
2 ½ cups of flour
Half cup cornflour
1 teaspoon baking powder
1 teaspoon sodium bicarbonate
6 tablespoons cooking oil
Chocolate Chips 2 cups
Almond nibs (optional and random amount if you want to add)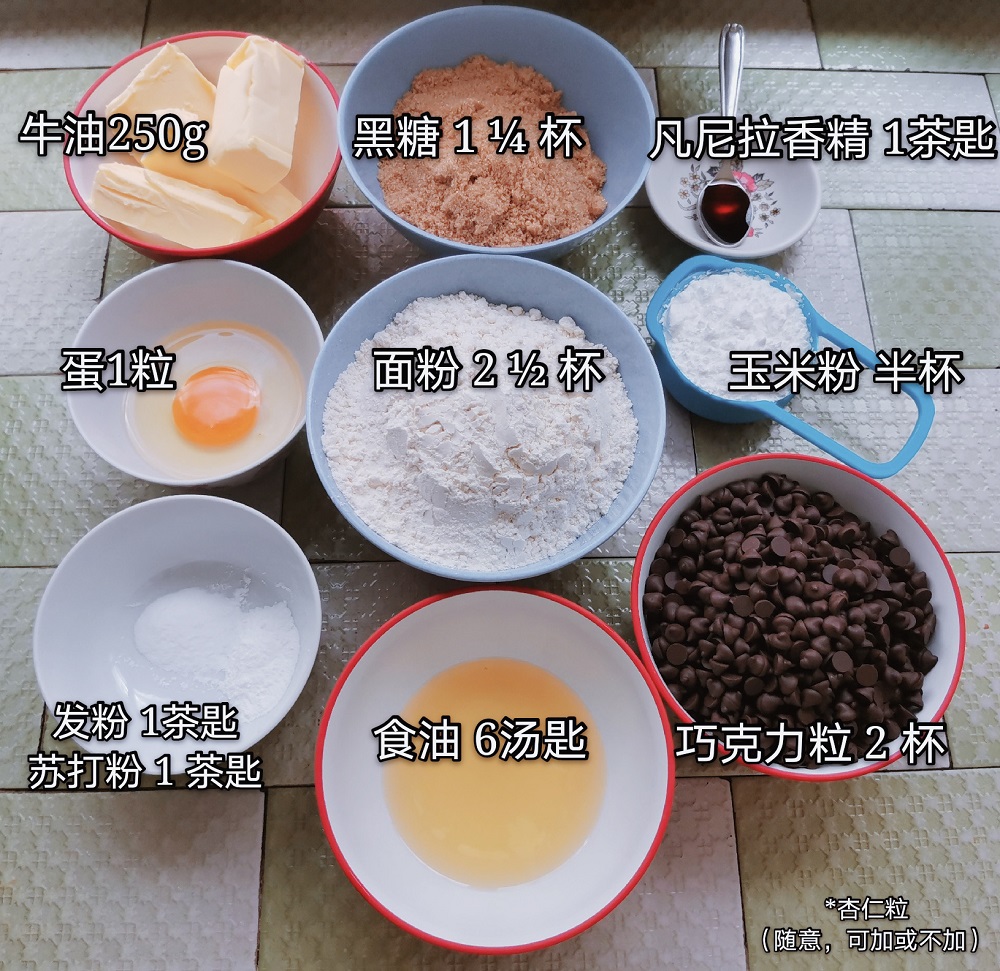 Instructions
Add butter, brown sugar, vanilla essence, and eggs to a mixing bowl and mix with a plastic spatula or big spoon.
Add in flour, corn flour, baking powder, baking soda, and cooking oil, continue to mix well.
Finally, add the chocolate chips and mix well.
Wrap it with plastic wrap and put it in the refrigerator for 30 minutes.
Coat the baking tray with oil, grab a lump (about the size of a Chinese lime) with your hand, and place it on the baking tray. No need to squash, the dough will flatten automatically when it is baked.
Place in a 150 degree preheated oven and bake for 20-25 minutes.
Notes
* The biscuits will be soft when just baked. It will be more crispy after cooling!
* If you are adding almonds nibs, add in the almonds nibs after adding the chocolate chips and mixed well.