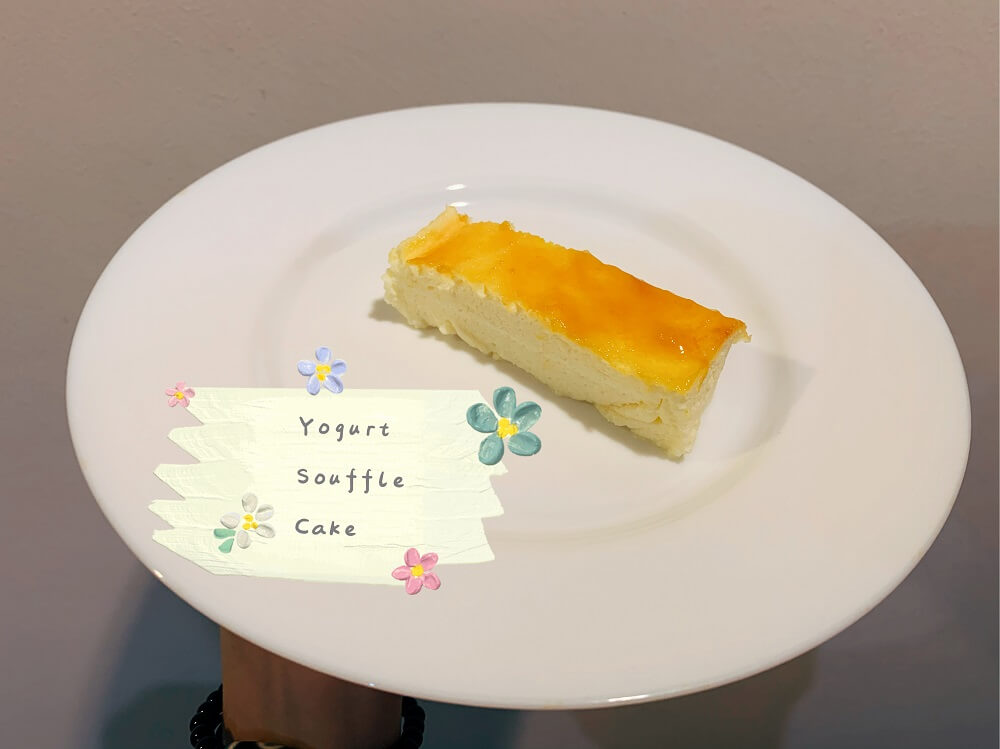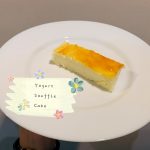 Ingredients
Drained 200g yogurt
30g castor sugar
3 egg yolks
150ml milk
20g cake flour/low protein flour
10g corn starch
3 egg whites
20g castor sugar
A pinch of cream of tartar
(Optional)Topping :
100g mango
20g castor sugar
Instructions
1.Use spatula to mix yogurt with sugar together until smooth.
2.Add egg yolks and mix well.
3.Add milk, mix well. Add flour, mix well, then sift the batter.
4.In another bowl, beat egg white and cream of tartar until bubbly, then add sugar, beat till stiff.
5.Add the egg white to sifted batter in 3 divided times and mix well.
6.Pour into a cake pan, and tap to remove air bubbles.
7.Bake in a 180°C preheated oven for 15 mins, then 150°C for 30 mins using a water bath method.
8.After baked, let it cool down and keep inside the fridge for 1 hour.
Topping : 1.Place the mango and sugar in frying pan, and cook in medium heat.
2.Keep stirring the mango and sugar until it turns soft and paste form.
3.Sifted the mango paste to get the mango syrup. Using a brush to spread the mango syrup on top of cake.
Notes
*Must keep the cake in the fridge so that it tastes better.
*Topping can give a shining appearance to the cake, and add on another flavour to the cake.
*You can use other fruit to replace mango such as apricot, strawberry and blueberry.