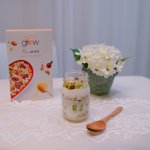 Instructions
Muesli soaks with milk first. Muesli 先用牛奶浸泡过
Add in Muesli (Soaked with milk)加入Muesli(已用牛奶浸泡过)
Add in Yogurt 加入酸奶
Add in kiwis 加入奇异果
Add in Muesli again (Soaked with milk)再次加入Muesli(已用用牛奶浸泡过)
Add in Yogurt again再次加入酸奶
Add in Kiwi again 再次加入奇异果
Decorate the top part with honey and Muesli 用蜜糖和Muesli装饰顶部
Refrigerated overnight 冷藏过夜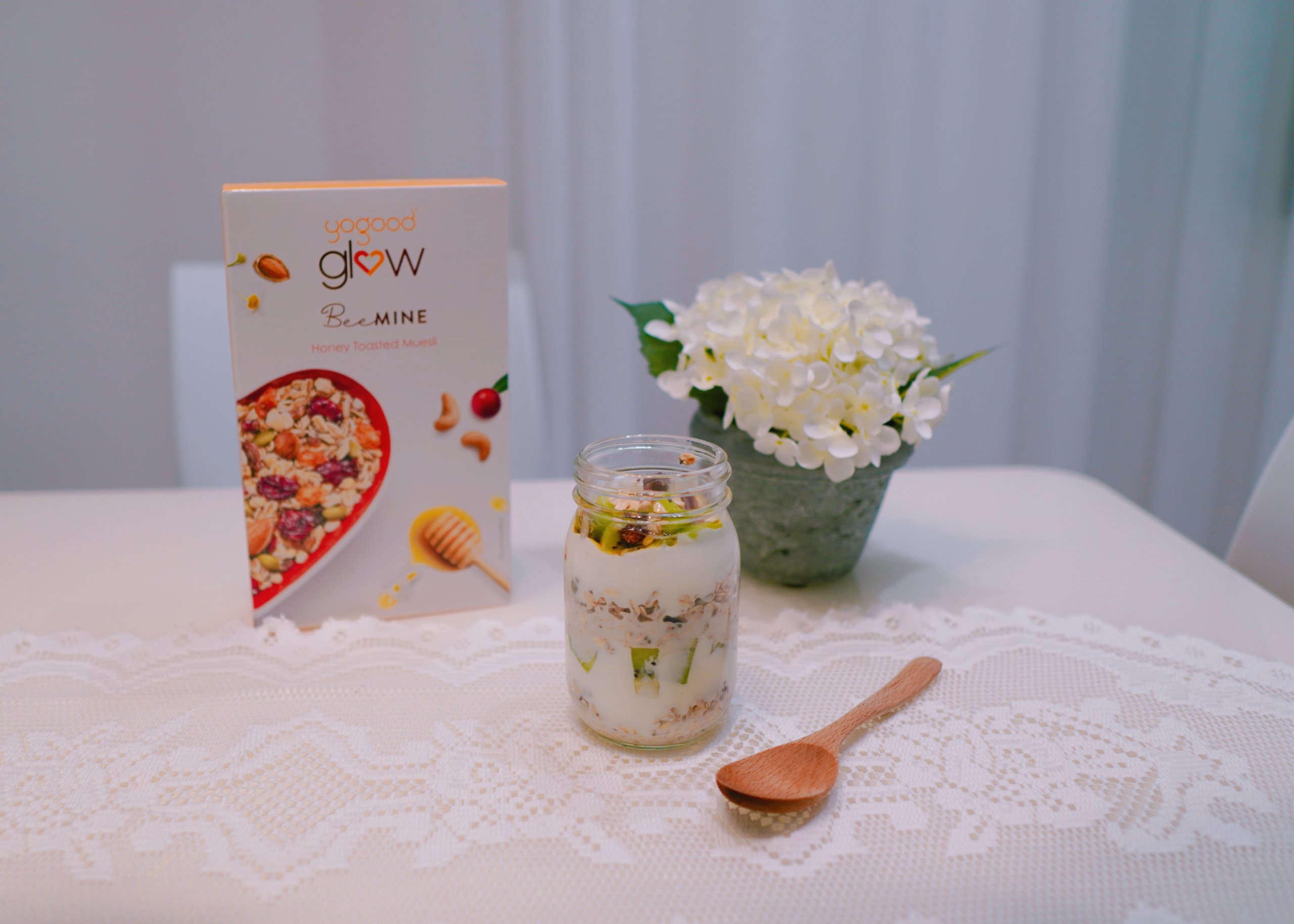 【Overnight Muesli】👈👈👈This is my favourite breakfast recently😍 The preparation is really convenient, fast and it's healthier! It's also very good to take photo and share on social media.🤩
I would like to share with you all 4 of my favorite overnight muesli combinations🧡
Many people may ask, I have only heard of overnight oat and never heard of overnight muesli. What is the difference between them?
In fact, overnight muesli can be regarded as a luxurious upgraded version of overnight oat! The ingredients in it are richer and more diverse than overnight oat!
Here are the benefits of overnight muesli⬇️⬇️⬇️
✅Overnight muesli contain a combination of oat, nuts, raisins, and dry fruits. (On the contrary, overnight oat only has oat, other ingredients need to be added by yourself)
✅The mouthfeel of overnight muesli is more diversified, rich in nutrition, and not so easy to get bored.
✅The preparation is very simple and fast, because it contains a lot of raw materials, so usually only need to add milk, yogurt or some fresh fruit that you like.
✅High in fiber and protein! It is also helps you feel full longer, therefore is suitable for people who is on diet or who want a healthier lifestyle.