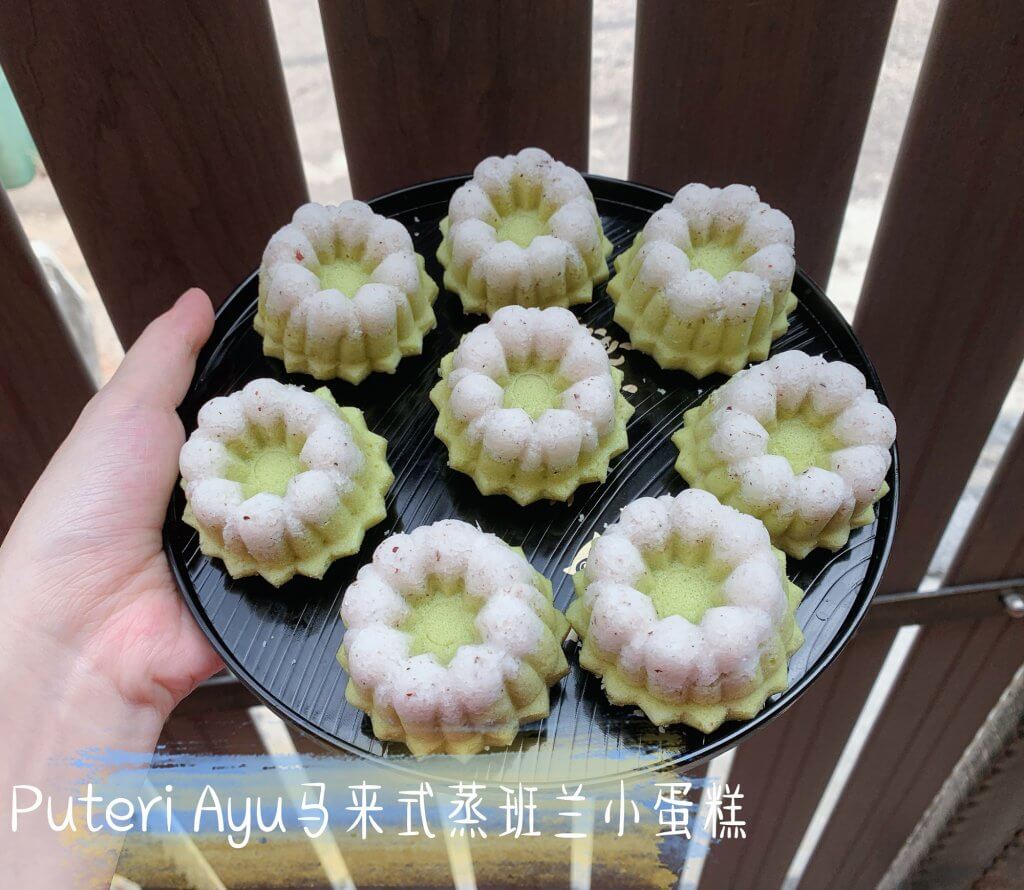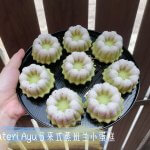 Ingredients
Pandan cake part :
2 eggs
100g fine castor sugar
½ teaspoon salt
5 pandas leaves
120g coconut cream
150g self raising flour
Topping :
100g fresh shredded coconut
¼ teaspoon salt
1 teaspoon corn flour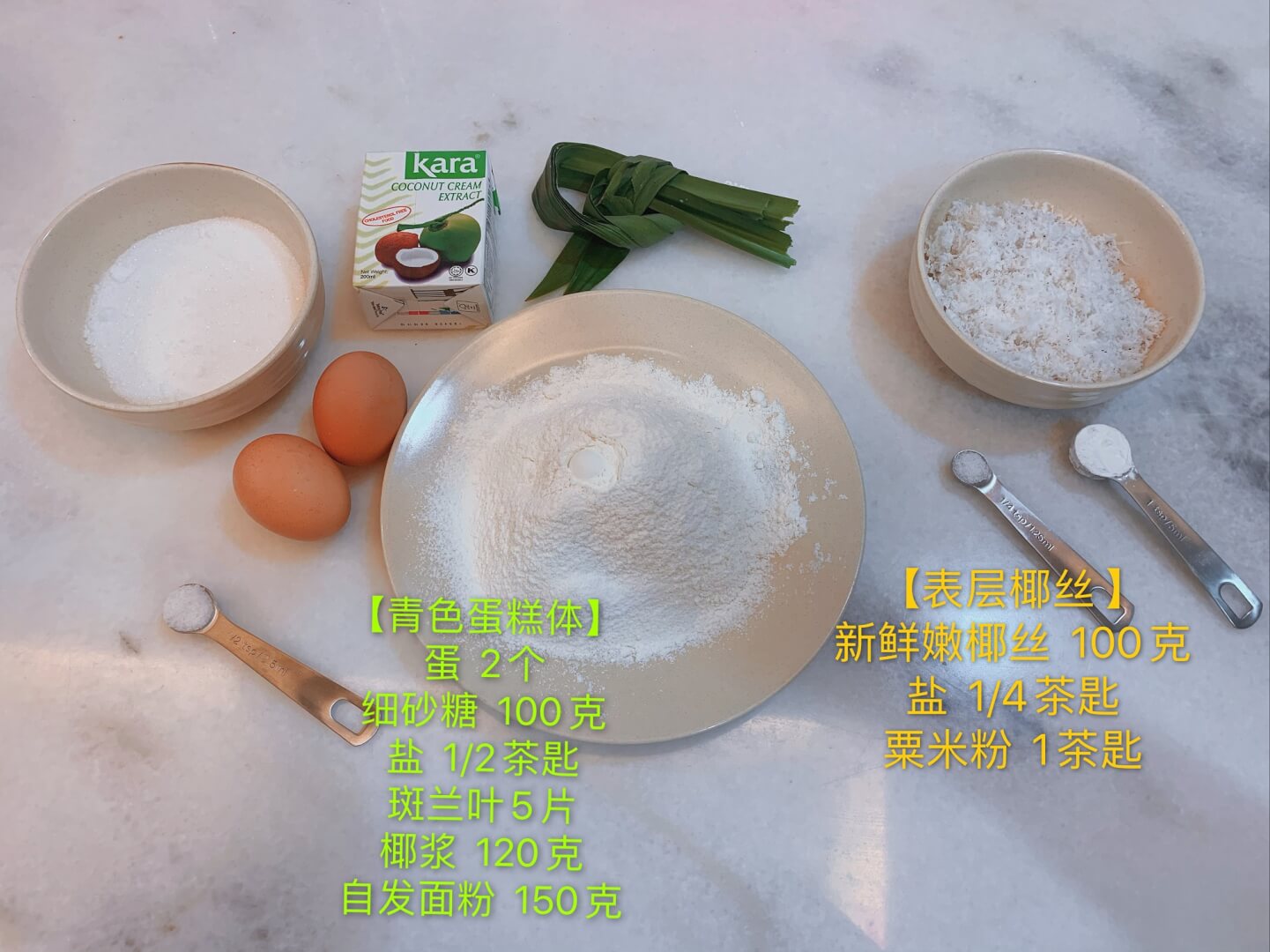 Instructions
1. Blend the pandan leaves and coconut milk together,filter out the residue, the. keep the pandan coconut milk aside.
2. Mix the topping ingredients together.
3. Brush the mold with some oil,fill the bottom of the mold with shredded coconut, and press until firm with fingers.
4. Beat sugar,eggs and salt until fluffy.
5. Add in pandan coconut milk,mix well.
6. Shift in self raising flour mix till well combine.
7. Fill the cake mold with batter until full.
8. When water boils, put in the batter and steam for 15 mins.
9. Let the cake slightly cool down before remove from the mold.