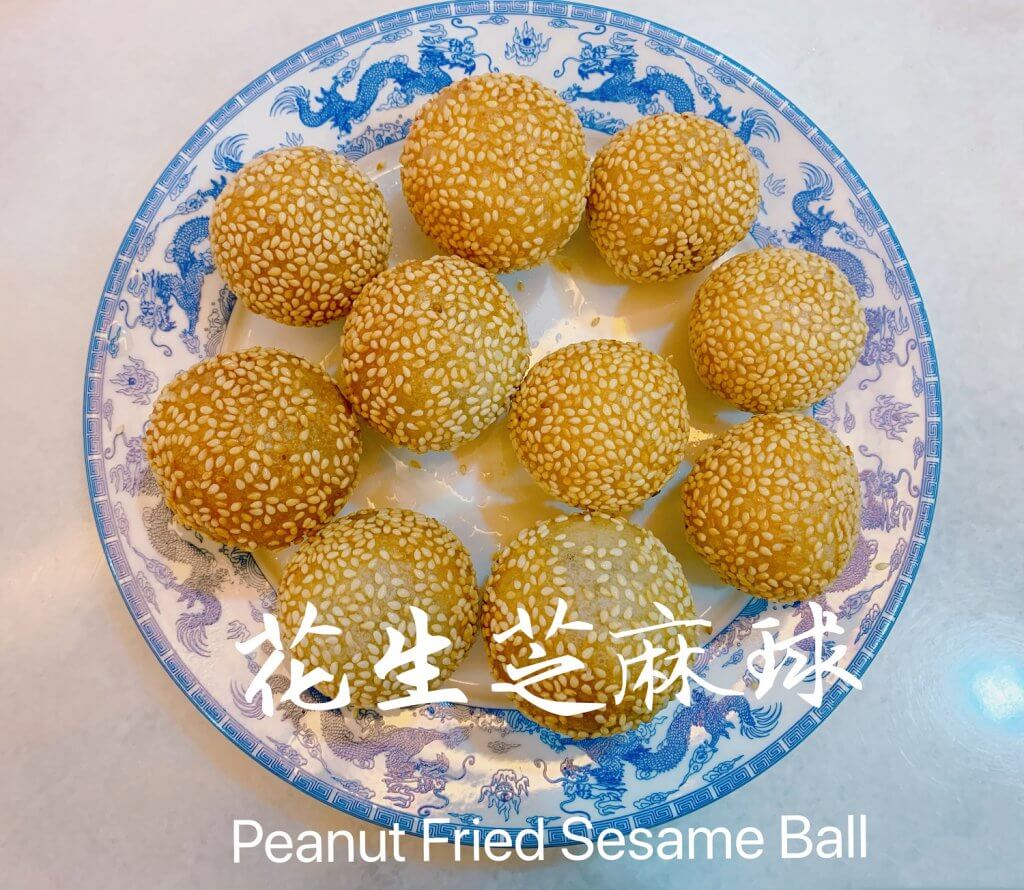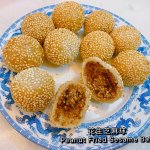 Ingredients
Peanut filling: (To make 12 sesame ball)
100g peanut chunks (roasted, 175°C, 15 minutes)
40g caster sugar
1/8 teaspoon salt
1 tablespoon cooking oil
【If the filling is to put lotus seed paste, it will be easier. You can buy lotus seed paste in packaging and divide it into 12 round shapes x 20g.】
Outer skin ingredients: (To make 12 sesame balls)
150g glutinous rice flour
110g water
45g sugar
1 tablespoon cooking oil
30g sesame seeds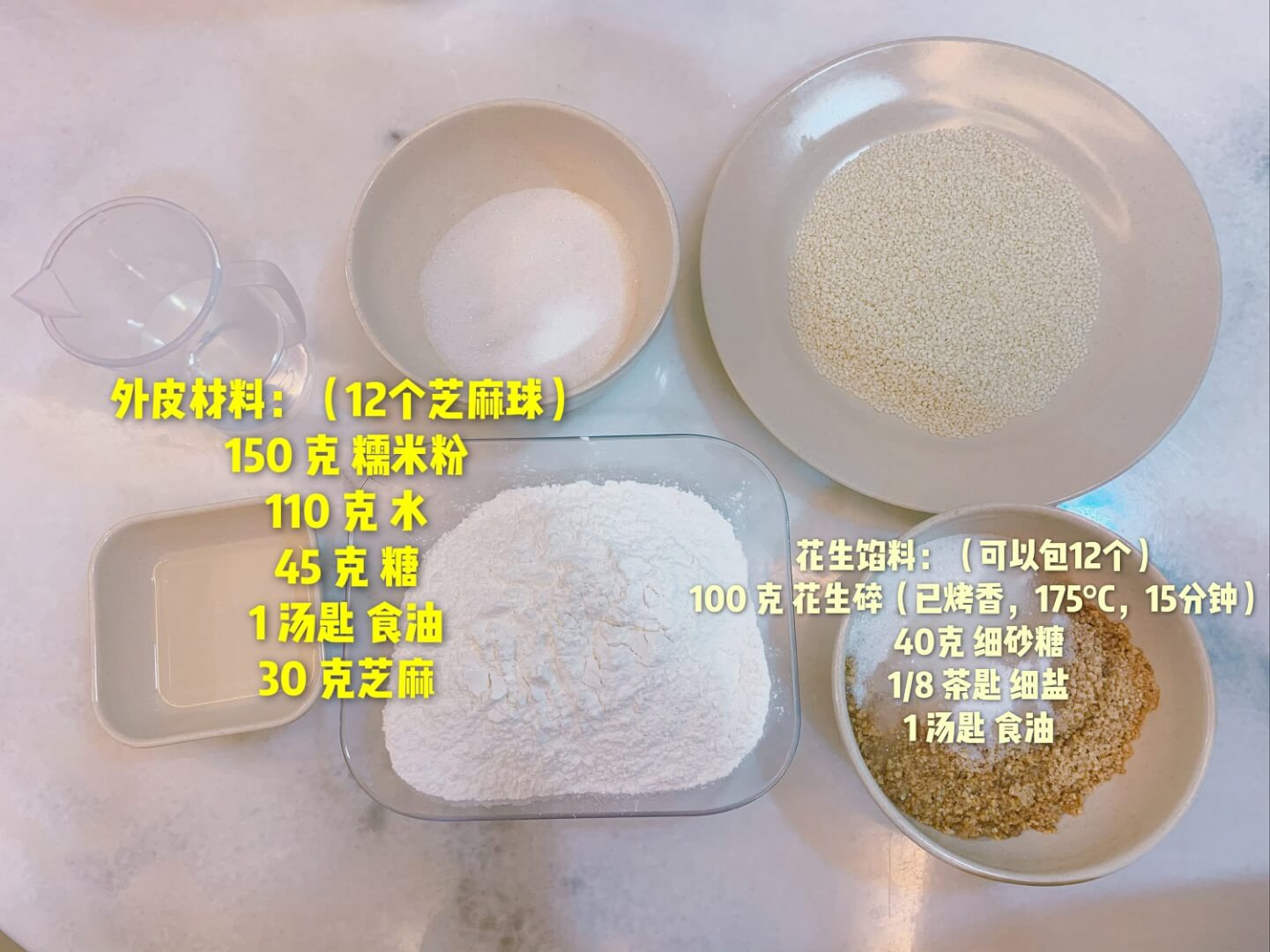 Instructions
Add granulated sugar, salt and cooking oil to the peanut chunks and mix well, then set aside.
Put the water and sugar in the pot, cook with low medium fire and stir constantly. Just cook until the sugar is melted, there is no need to boil the sugar water.
Pour the hot sugar water(About 70C)into the glutinous rice flour, then use a plastic spatula to stir into a dough form.
Stir in a tablespoon of oil and knead by hand until it is completely mixed into a smooth dough.
Wrap with plastic wrap and let stand for 15 minutes.
Divide the dough into 12 pieces, each about 25 grams. (**Cover the dough with plastic wrap to prevent it from drying out.)
Put 1 tablespoon of peanut filling in the dough, and then gently roll it into a ball.
Roll on the white sesame seeds to coat the white sesame seeds on outer layer.
When the oil starts to heat up, you can put the sesame ball into the pot, turn on the low medium heat and keep on stirring the ball in order to fry it evenly. (**Be sure to put the sesame ball while it's at low temperature. It is normal for it to sink to the bottom at first. Use chopsticks to turn it slightly to avoid sticking the pot.)
The sesame ball will float up after it bulges, press it down with a frying shovel, and do it several times to make it expand and hollow. The sesame ball made in this way will be bigger. Fry the sesame balls until the colour turns golden brown.