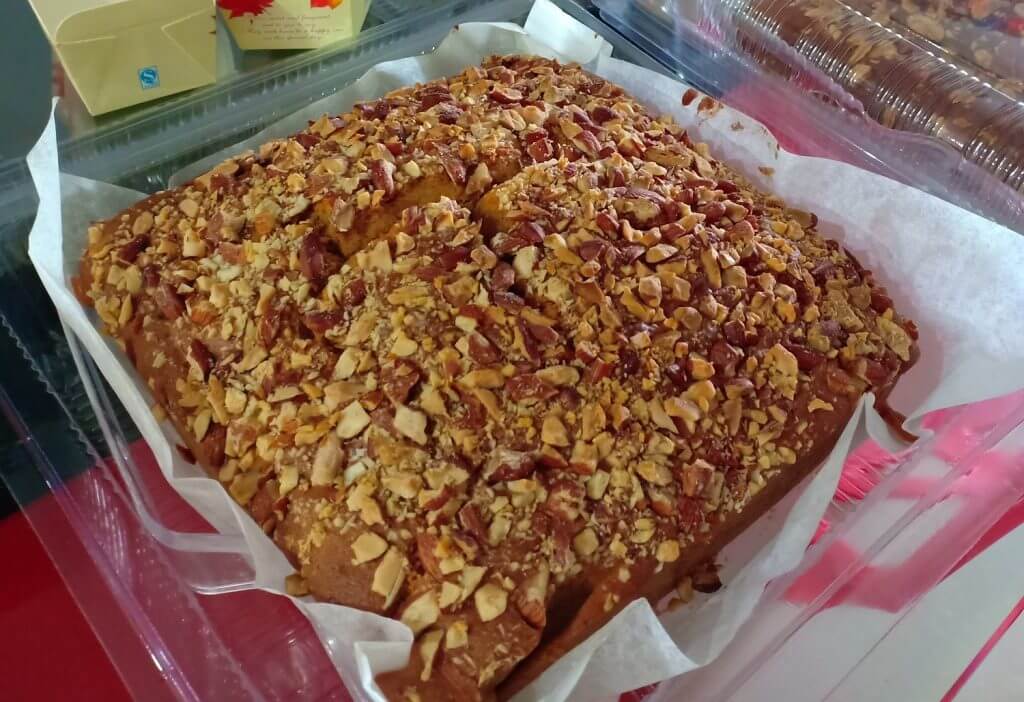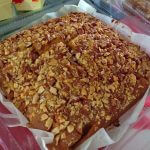 Ingredients
250g butter
200g brown sugar
4 eggs
300g self raising flour(sifted)
50ml milk
6 tablespoon nutella
60g hazelnuts
Instructions
Put all ingredients(except nutella & hazelnut) into a mixing bowl, beat until light and fluffy.
Pour ⅔ of batter into greased paper lined cake mould.
Spoon the nutella on top of the batter in 6 blobs.
Top with the remaining ⅓ portion of batter.
Sprinkles hazelnuts on top.
Bake in a preheated oven at 180°C for 50 minutes until cooked and golden brown.