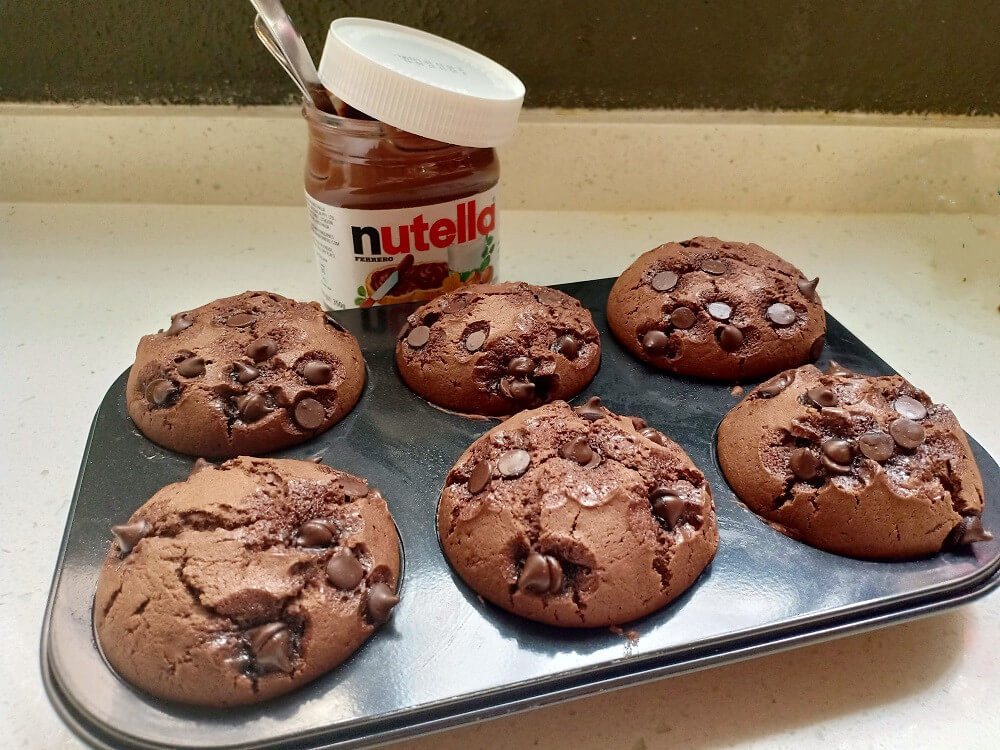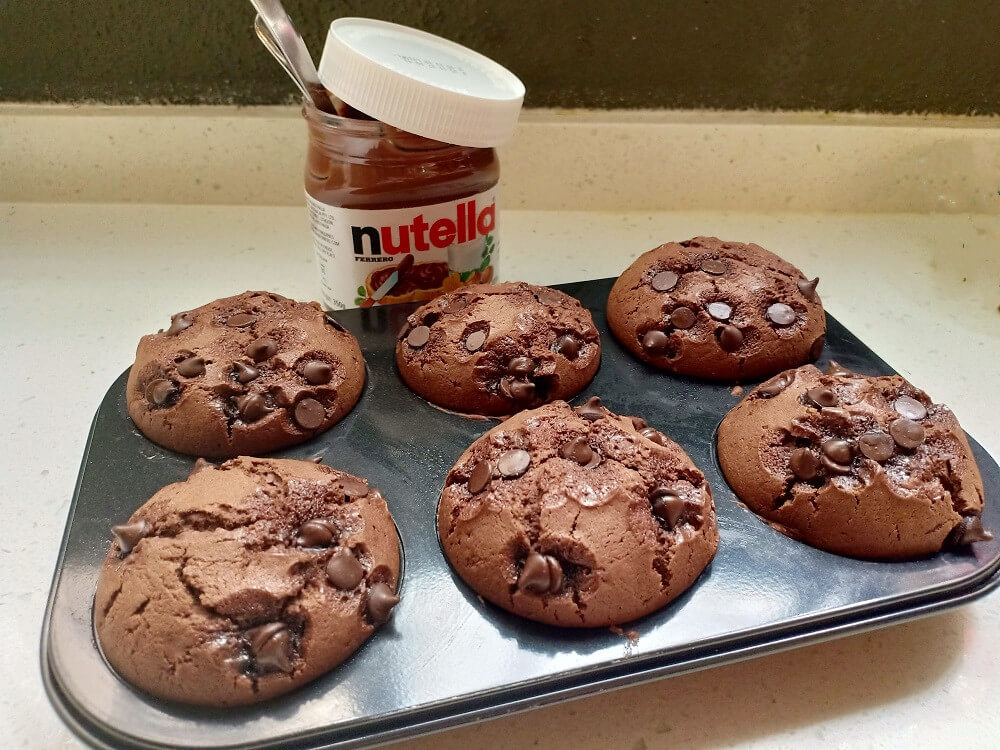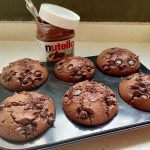 Ingredients
Ingredients :
Butter 150g
Castor sugar 150g
2 eggs
Flour 270g
Cocoa powder 40g
Baking powder 2 tablespoon
Milk 120ml
Chocolate chips 80g
Nutella 350g
Instructions
Method :
1.Beat butter and sugar together until fluffy and turn white.
2.Add in eggs, mix well.
3.Add in flours in divided 3 times, then mix well until smooth.
4.Add in cocoa powder and baking powder, then mix well.
5.Add in milk, mix well.
6.Put 2 tablespoons batter into the muffin mould, then put 1 tablespoon of nutella on top of the batter in mould, after that put another 2 tablespoon of batter to cover up the nutella.
7.Finally, sprinkle chocolate chips on top of the batter.
8.Bake in a preheated oven at 180°C for 25 mins.