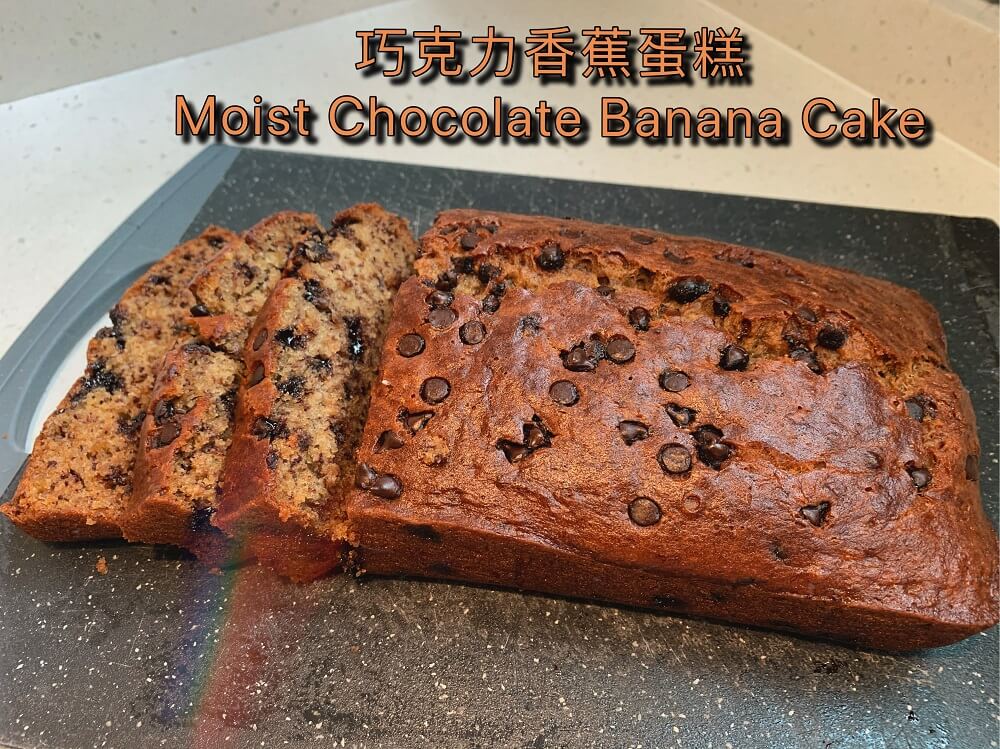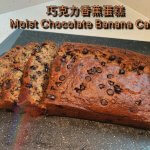 Ingredients
3-4 ripe bananas
1 cup all purpose flour
100g butter (melted)
100g sugar or brown sugar
1 large egg(beaten)
Half teaspoon vanilla extract
1 teaspoon baking soda
60g chocolate chips (Take 10g for decoration on top)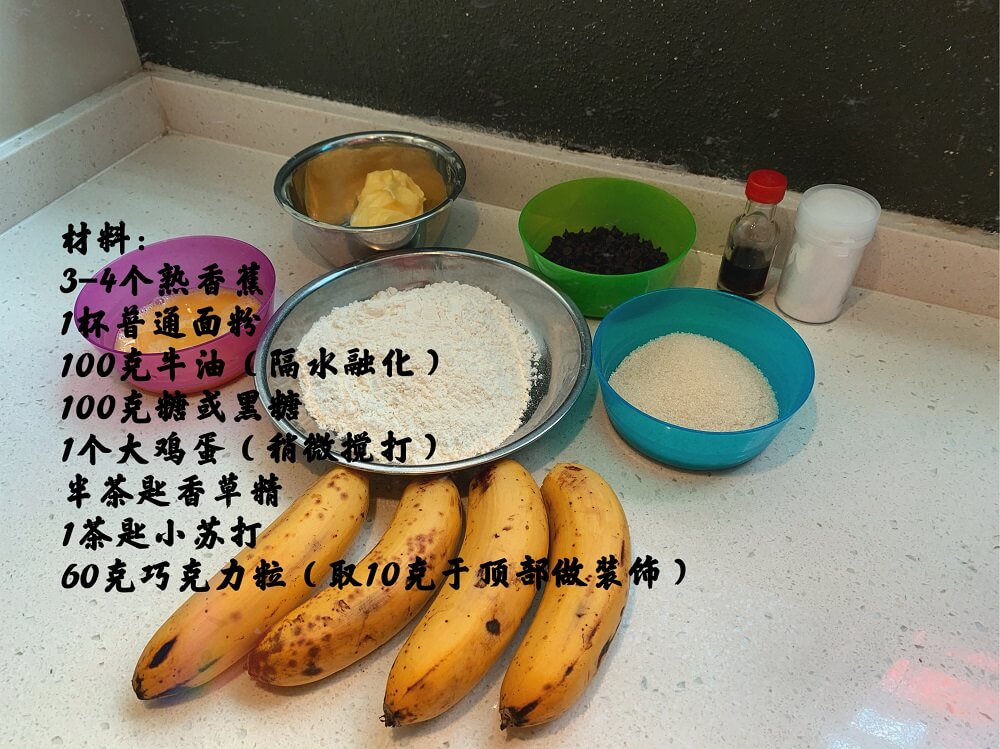 Instructions
1. Mash the bananas with a fork until smooth.
2. Pour butter into mashed banana and fold using a spatula.
3. Add sugar, keep stirring using a spatula.
4. Add beaten egg. Continue stirring.
5. Add all purpose flour and baking soda, stir until smooth.
6. Add in vanilla extract, mix well.
7. Add in chocolate chips , stir gently until well mixed.
8. Pour batter into baking pan (brushed with oil), decorate the top part with chocolate chips.
9. Bake in 180°C preheated oven for 40minutes.