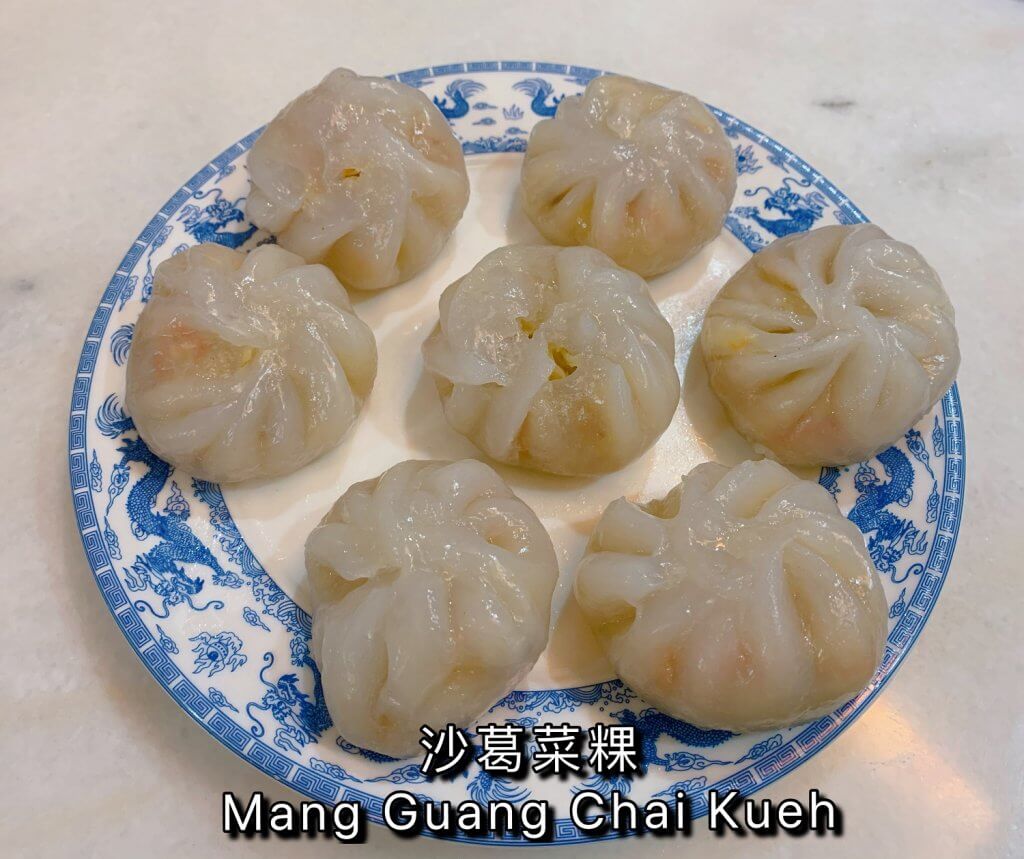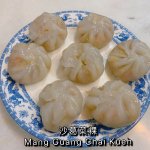 Ingredients
【Jicama filling】
Jicama 500g
Shredded radish 50g
Dried shrimp 90g
Garlic cloves 70g
1/2 tsp pepper
1/2 teaspoon salt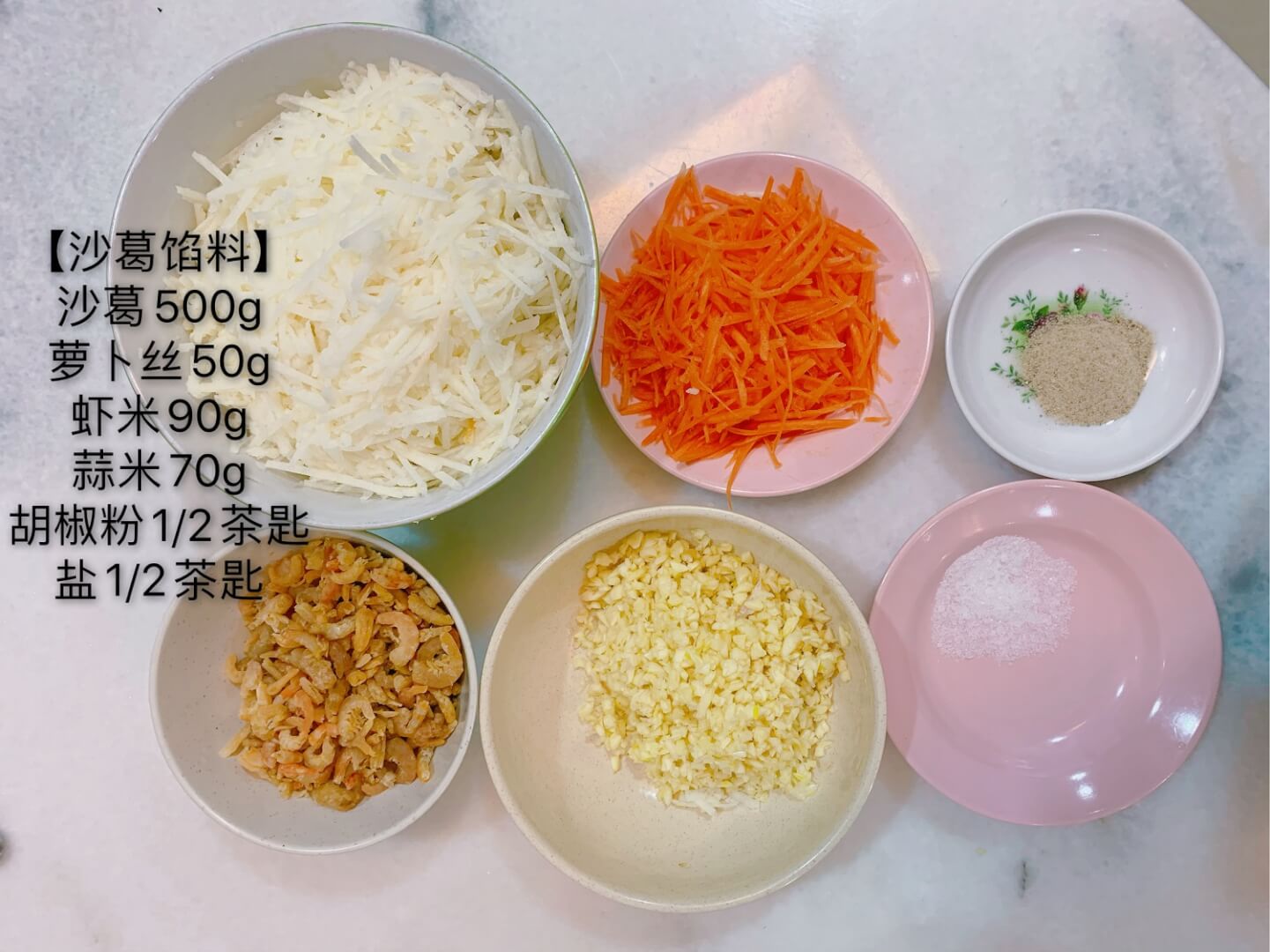 【Outer skin layer】
Wheat starch 130g
Tapioca flour 130g
Water 580ml
1/2 teaspoon of salt
1 teaspoon oil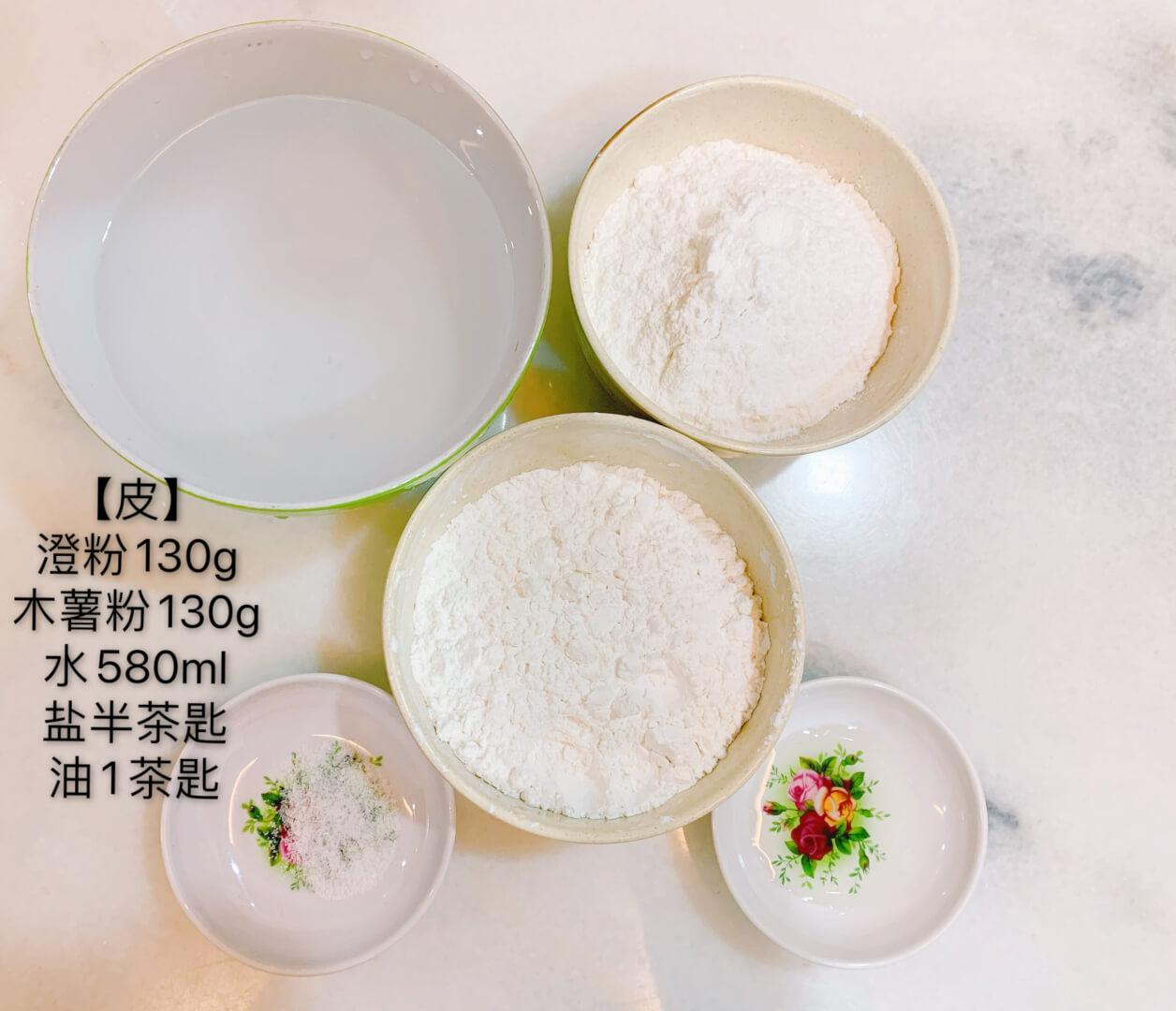 Instructions
【Jicama filling】
1. Heat oil in a pot and sauté the garlic.
2. Add the dried shrimps and fry for another 2 minutes, then take out and set aside.
3. Add some oil to the pot, add jicama and shredded radish and stir fry using medium high heat until even.
4. Add pepper and salt and continue to fry for 2 more minutes.
5. Add the garlic shrimp just now, fry them evenly, about 3 minutes.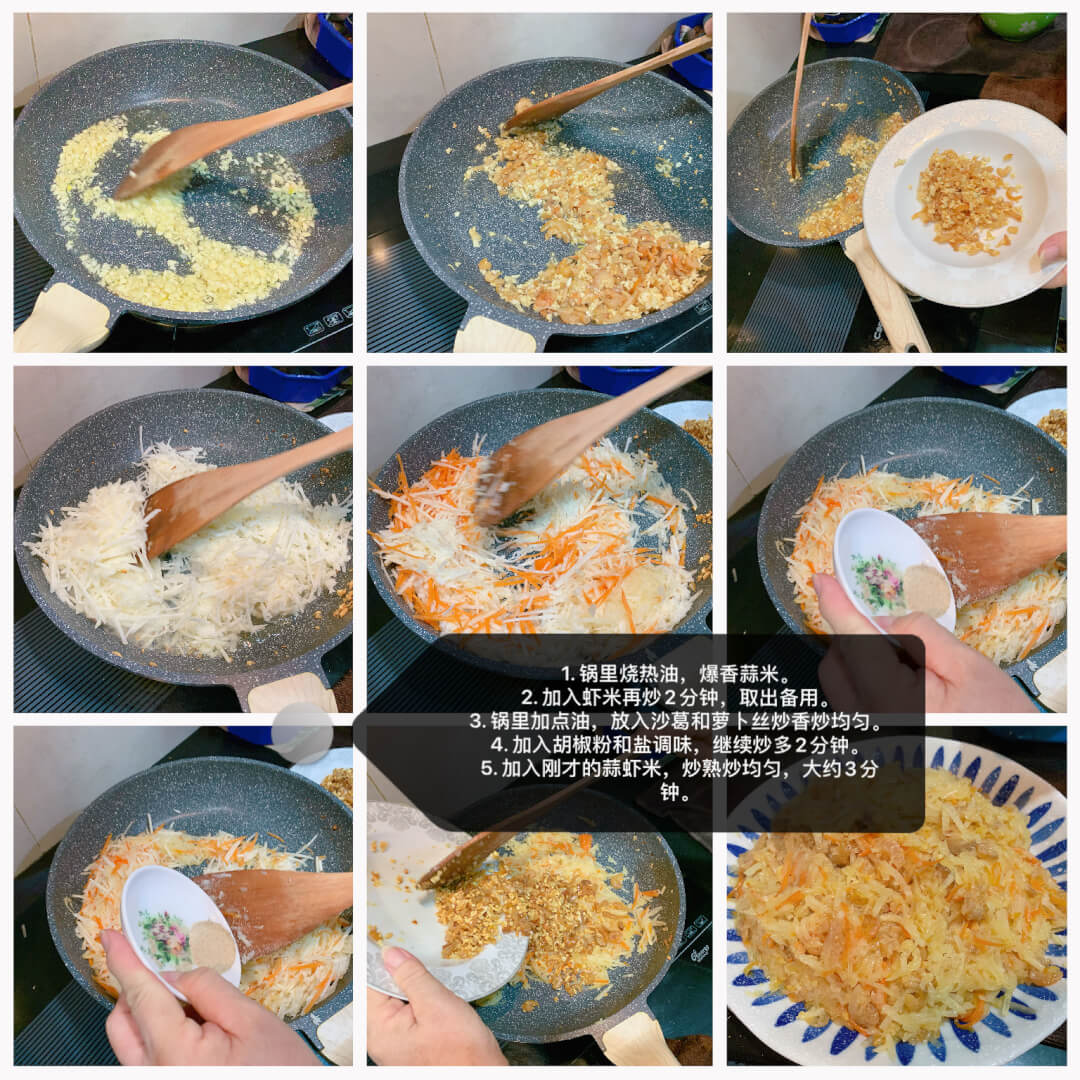 【Outer Skin Layer】
1. Put all the ingredients in the pot, turn on medium heat and stir continuously until it starts to thicken.
2. Once it thickens, turn to low heat and continue to stir until it becomes a dough form.
3. Take it out and knead it with your hands or a spoon with some water until it is not so sticky.
4. Divide into each dough 40g, flatten it, wrap one full tablespoon of fillings and then fold it, seal it.
5. Put it on the oiled steaming dish or banana leaf, and then apply oil on the Chai Kueh, this will give the shininess to the Chai Kueh when done.
6. Steam on high heat for 10 minutes.