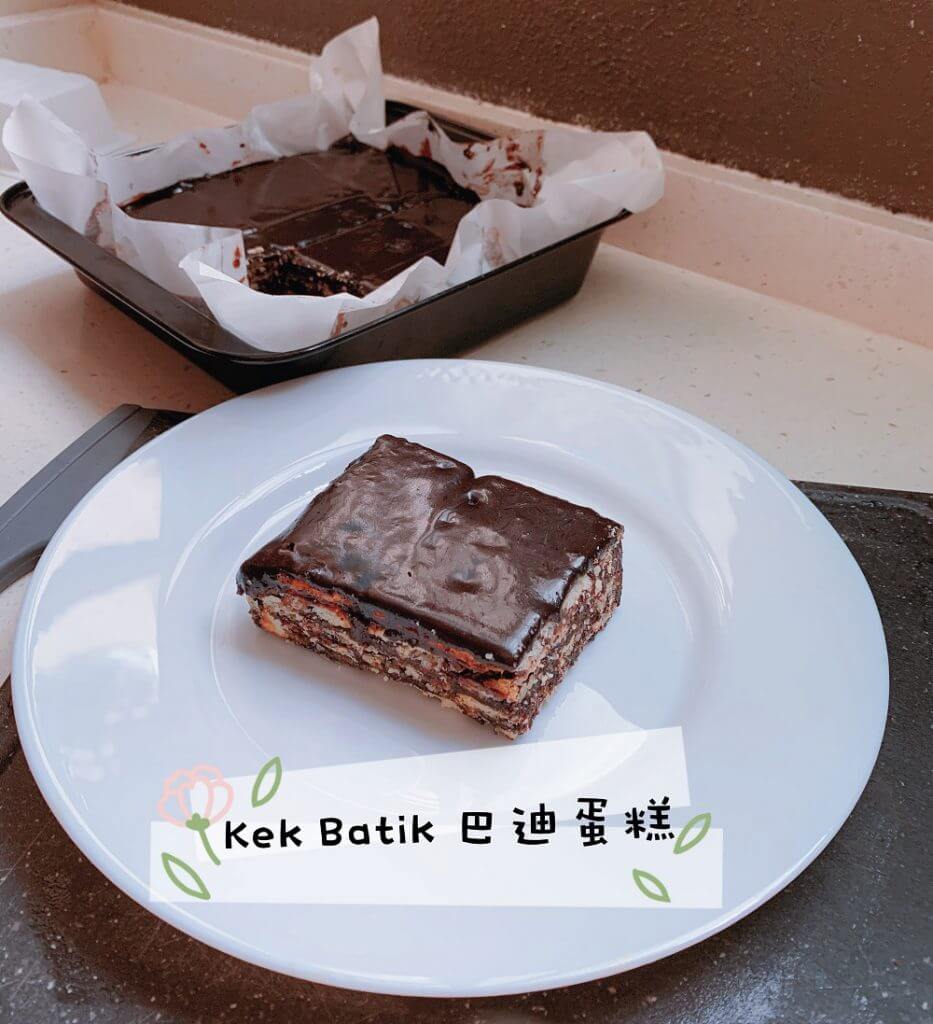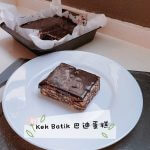 Ingredients
Butter 250g
Milo powder 100g
Cocoa powder 40g
Condensed milk ⅓ cup
Hup Seng biscuits 24 pieces
Chocolate Ganache(Topping) :
Milk 100ml 
Baking chocolate 200g 
Butter 1 tablespoon
Instructions
1.Melt the butter on a frying pan over low heat.
2.Add condensed milk after the butter is completely melted.
3.Stir the melted butter and condensed milk evenly.
4.Add milo powder and cocoa powder.
5.Stir well with a whisk. Keep stirring to prevent oil and milo powder from separating.
6.Pour 1/4 of the chocolate paste into a mold lined with grease paper.
7.Arrange the biscuits on the chocolate paste.
8.Repeat the steps 6-7 for three more times.
9.Set it aside after making the fourth layer. Then start preparing the chocolate ganache(topping).
10.Place chocolate, butter and milk together on the pan.
11.Cook over low heat until completely dissolved.
12.Pour it on the top of biscuits just now.
13.After finishing, put it in the refrigerator and refrigerate for 2 hours.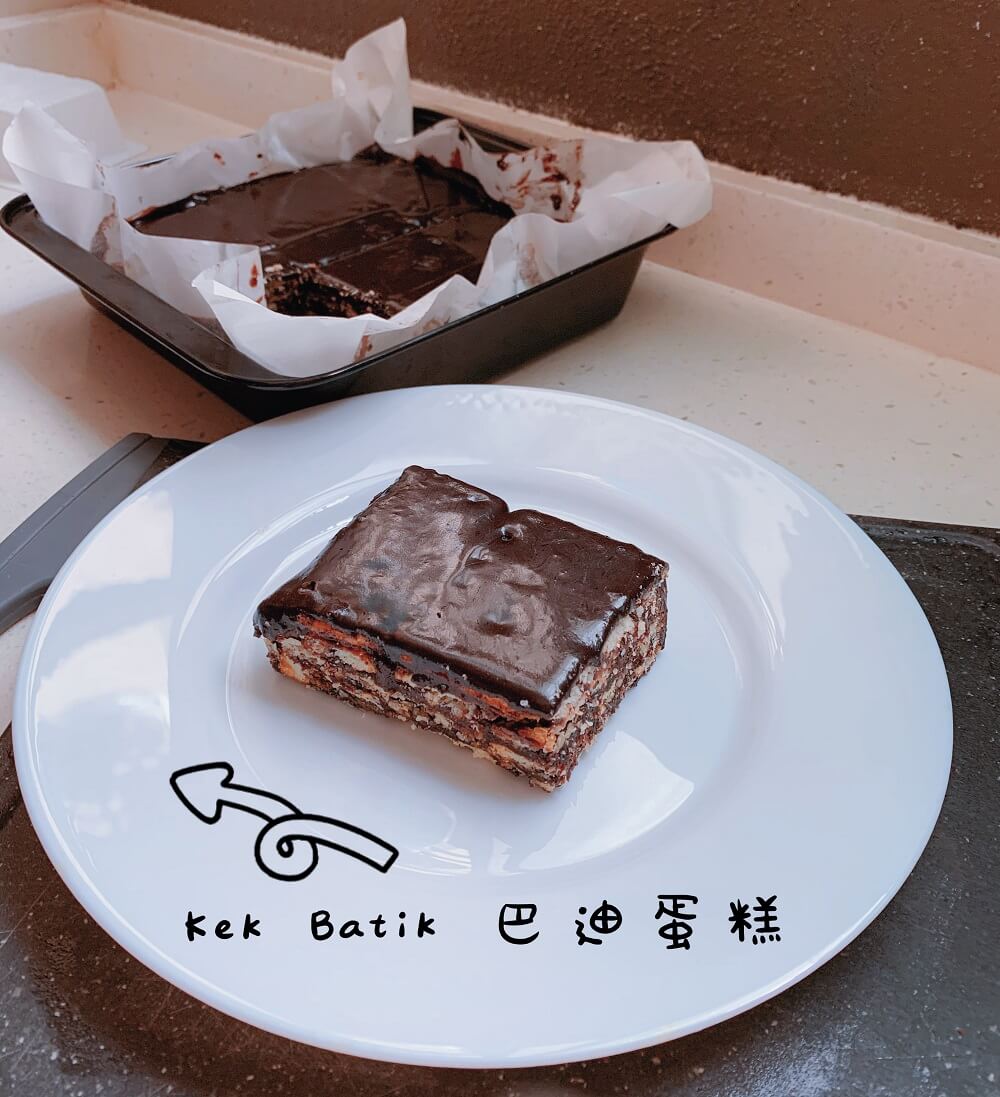 Notes
* I spooned the butter for the top layer of chocolate from 250g butter for the bottom layer, because I was too lazy to open a new butter.
* Topping actually depends on the individual, it is okay not to do it. But it will look nicer and taste better if there is a top layer of chocolate ganache.
* Then I suggest using dark chocolate, it will not be too sweet, because the lower Milo + condensed milk is already sweet enough.
* Because I prefer the taste that the ratio of biscuits is more than chocolate, so my chocolate layer is relatively thin. If you want more chocolate taste, you can reduce the number of the biscuits to 18 pieces and make only three layers, so that the chocolate layer is thicker.
* I used Hup Seng biscuits to replace Marie biscuit, because Hup Seng has a crispy texture, its puff pastry appearance looks better, and its taste is less sweet than Marie. (Another reason is that my house only has Hup Seng, and it has never disappeared in my house. I believe same to every Chinese family right)