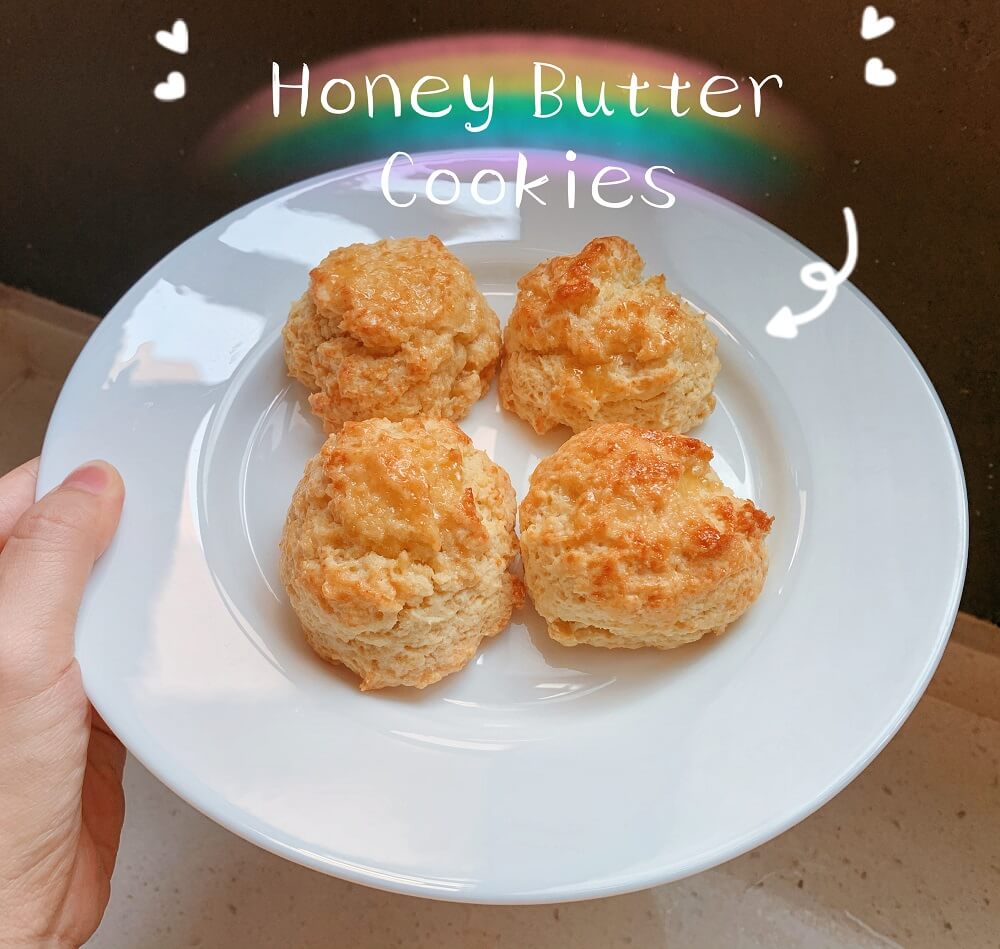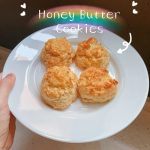 Ingredients
270g plain flour
120g butter
2 tablespoons sugar
4 teaspoons baking powder
140g milk
2 teaspoons vinegar
Coated with:
30g butter
30g honey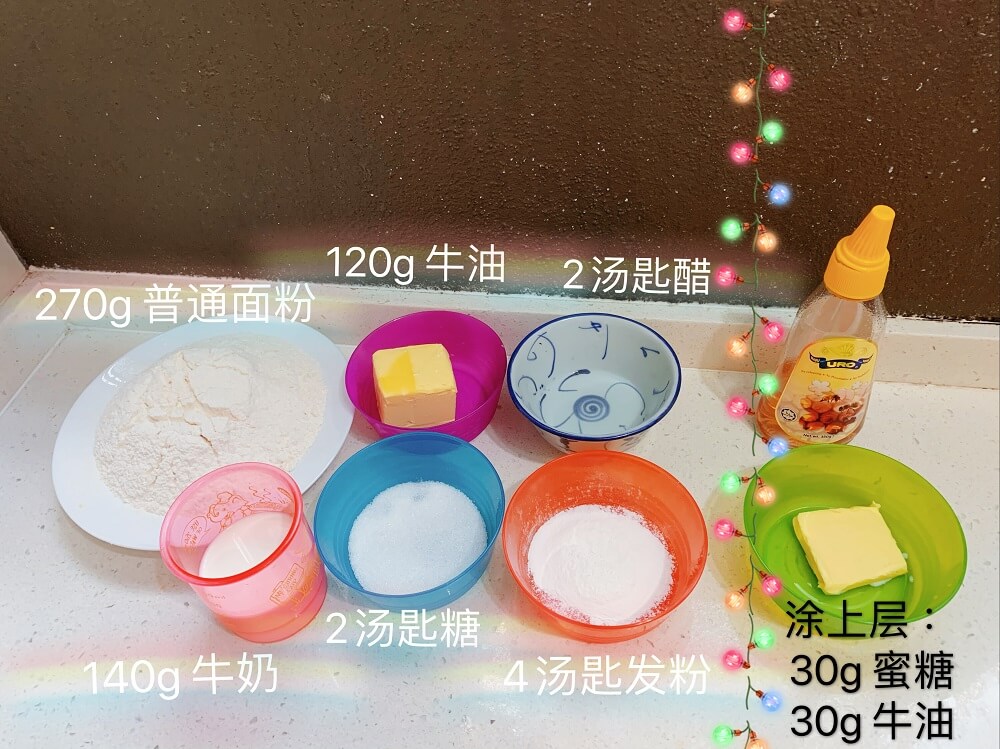 Instructions
1. Flour + sugar + baking powder + butter in a mixing bowl and knead by hand.
2. Knead until crumbly.
3. On the other side, mix milk + vinegar evenly.
4. Add milk to the flour crumbs just now.
5. Continue kneading until completely mixed.
6. Scoop it with an ice cream spoon and place it as a dollops on a baking sheet lined with greased paper.
7. Place in a 180° preheated oven and bake for 15 minutes.
8. After baking, spread the butter and honey while the biscuits are still hot.
9. If you want to bake a darker color, after you applied butter and honey,you can put it in the oven at upper layer and bake at 180 ° C for another 2 minutes.
Notes
* Use cold butter for the batter.
* If you don't have an ice cream spoon, you can just use a spoon.
* The dough placed on the baking tray does not need to be kneaded into a round ball shape, just put it on a random dollops.