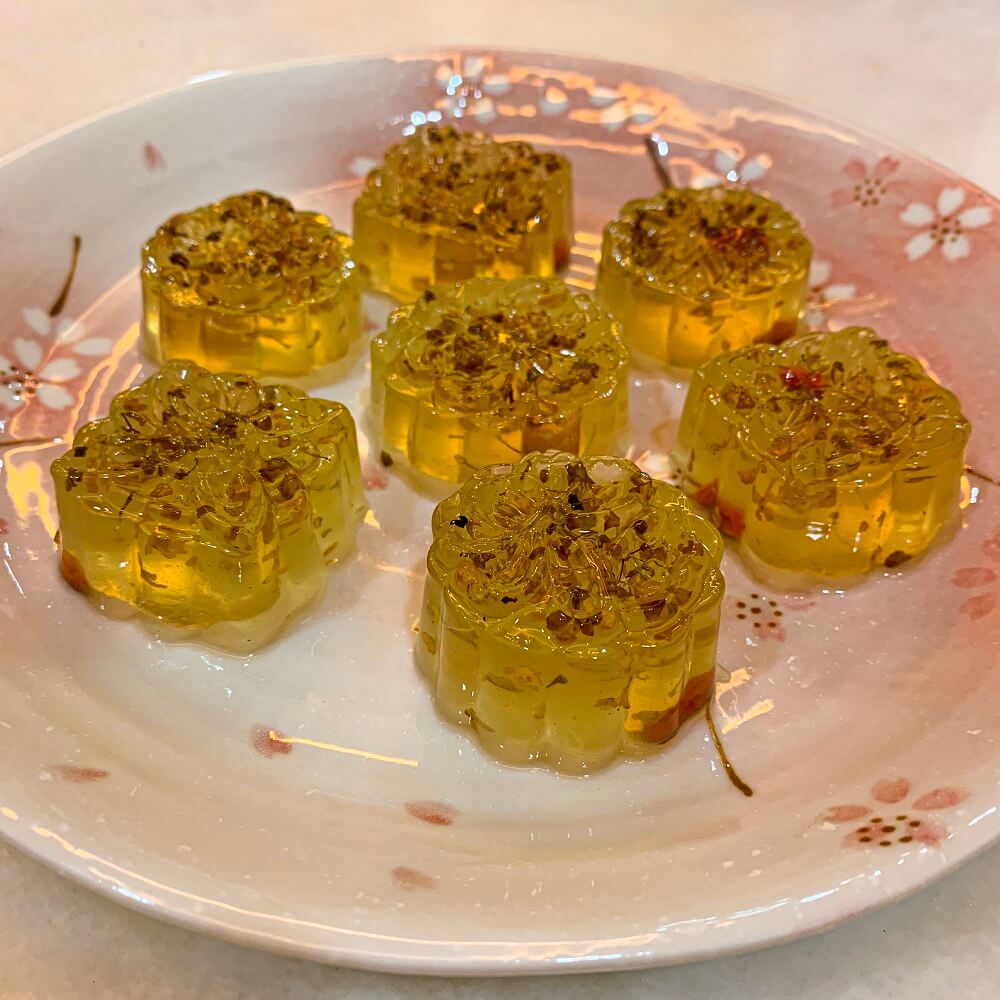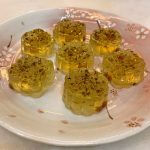 Ingredients
Konnyaku Jelly Powder
1 packet Water 1000ml
6 tablespoons sugar
2 tablespoons of wolfberries
2 tablespoons of osmanthus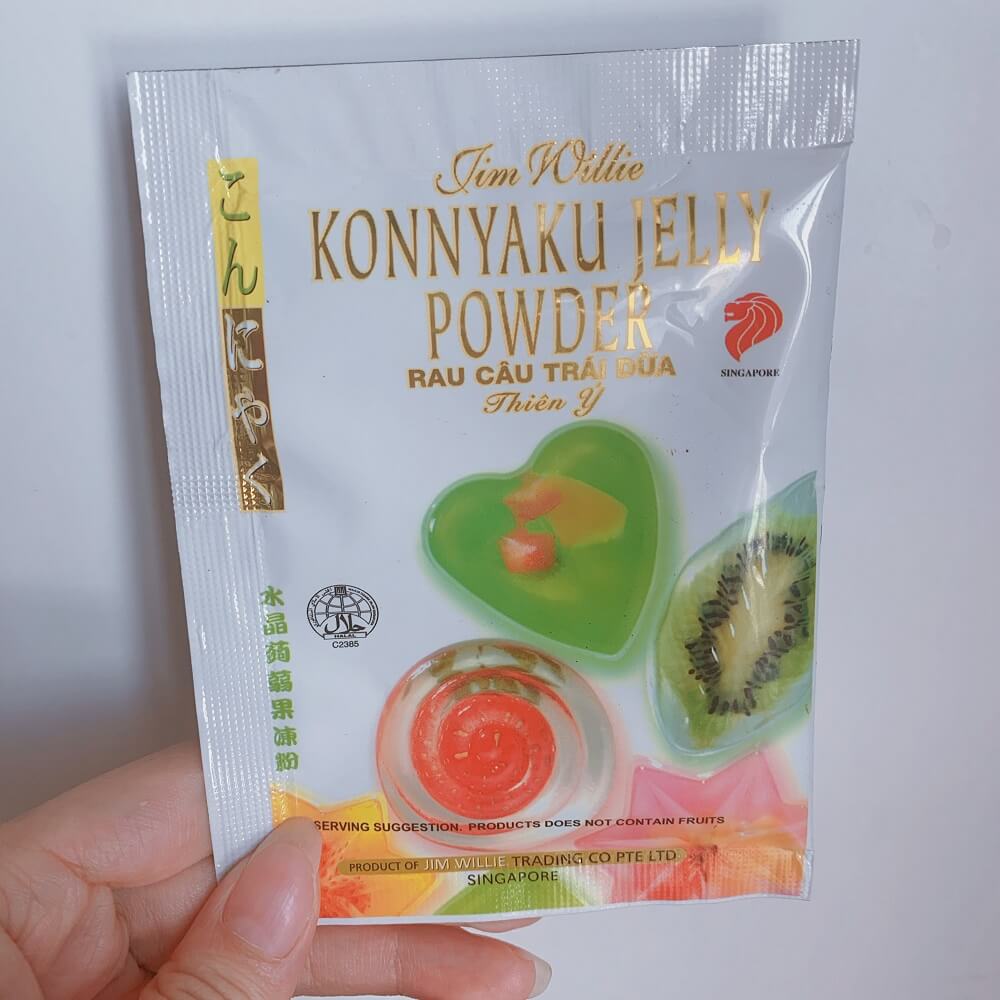 Instructions
Add sugar to jelly powder in advance and mix well.

Wash osmanthus and wolfberries with water.

Boil the water, then add osmanthus, and simmer over low heat until it smells.

Stir in the sugar jelly powder and stir until melted.

Add wolfberries.

Pour into the jelly mold and stir it with a bamboo stick before it has solidified.

After cooling down, put it in the refrigerator for 1 hour.